Entra is one of Norway's leading real estate companies. They are an Industry leader in developing and managing energy efficient buildings, with an portfolio market value of 29 NOK billion. The portfolio consists of flexible and environmentally friendly, high-quality office buildings in central locations close to public transportation hubs. Every day 30 000 people go to work in an Entra building. We worked with Entra to create a new website that would better reflect their professional competence and core values. Together with Kodebyraaet we developed a modular based design with a custom made, intuitive CMS, where users also can publish content to screens in Entra's reception and lounge areas. Visit the website.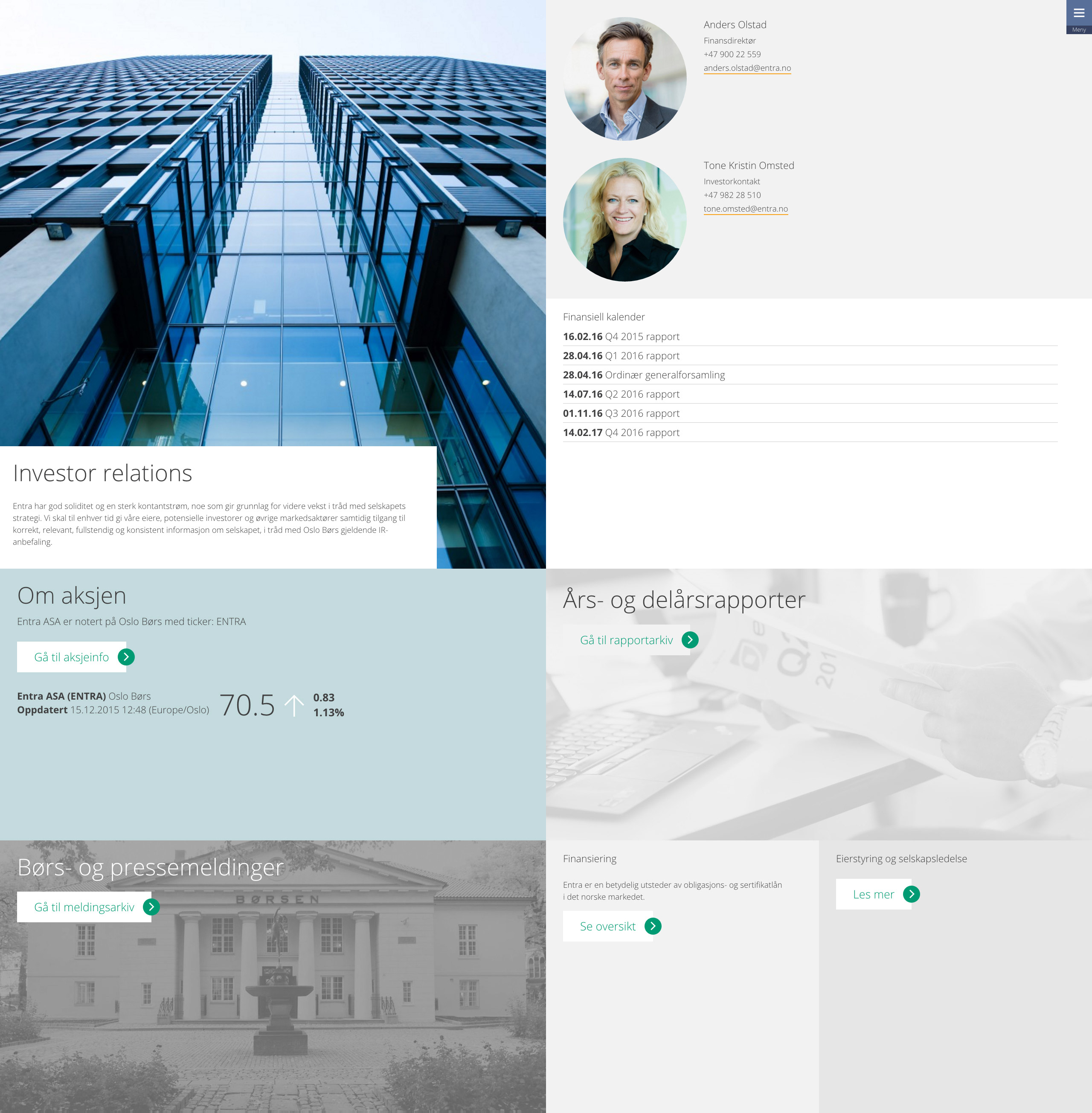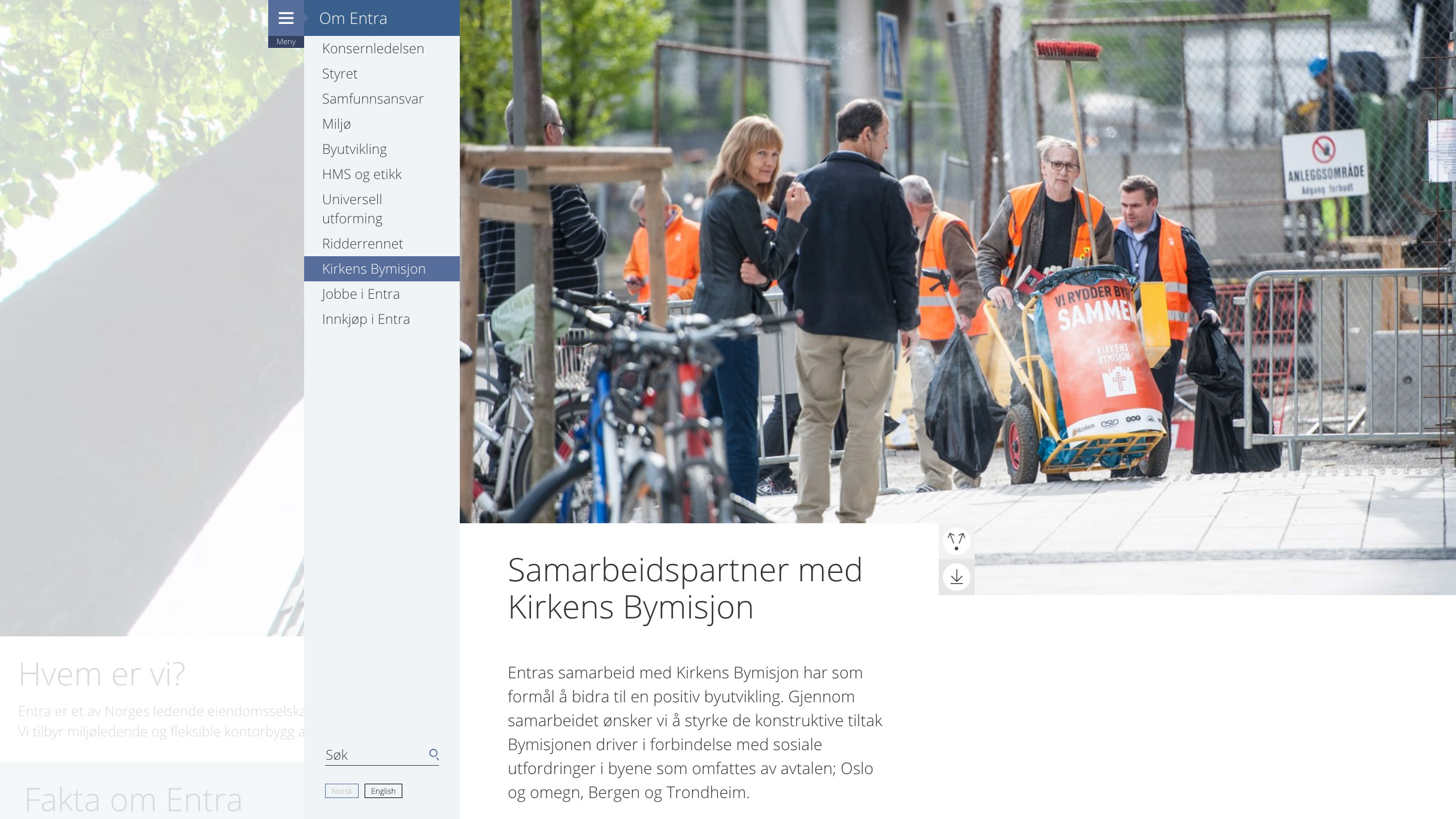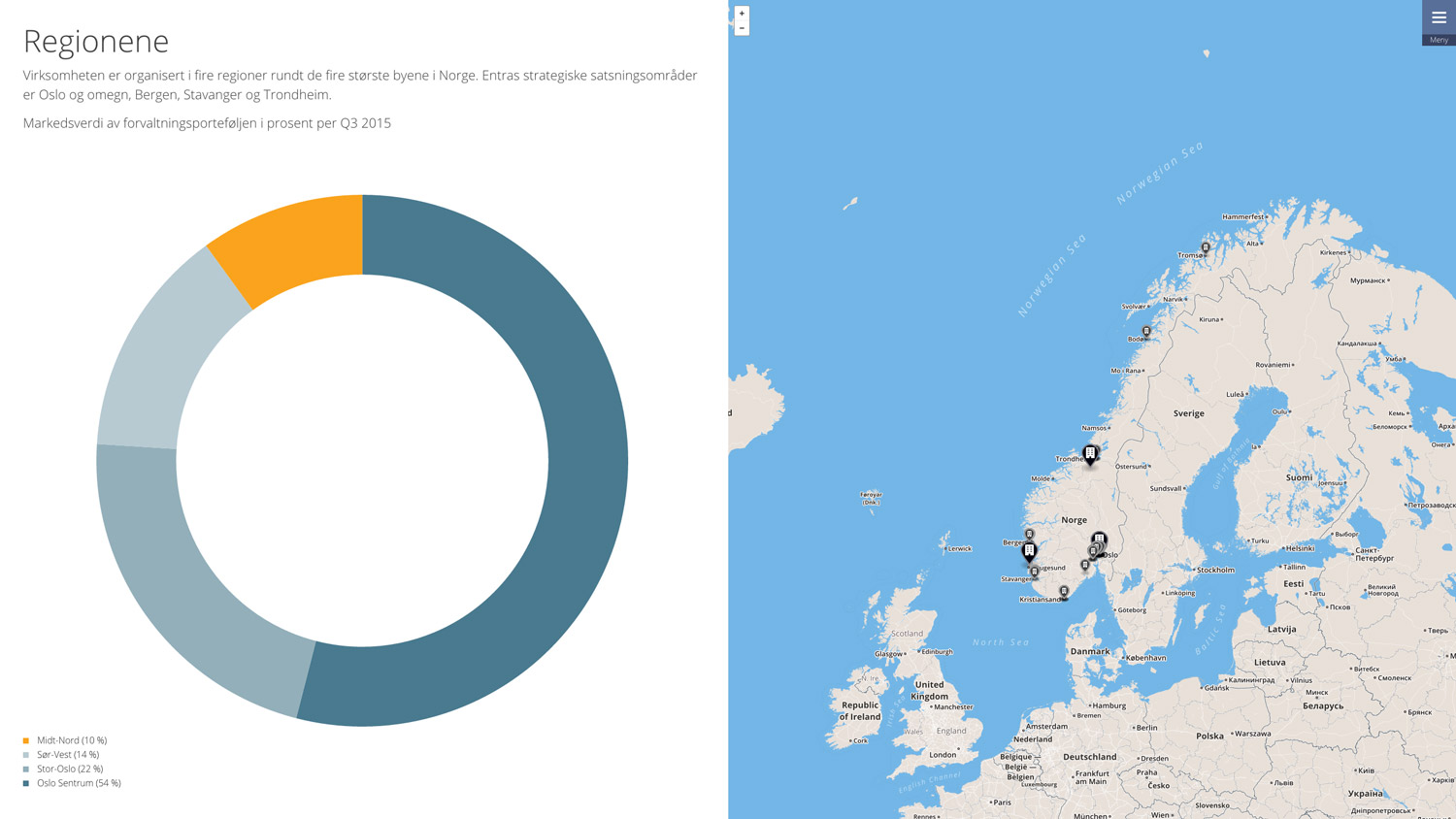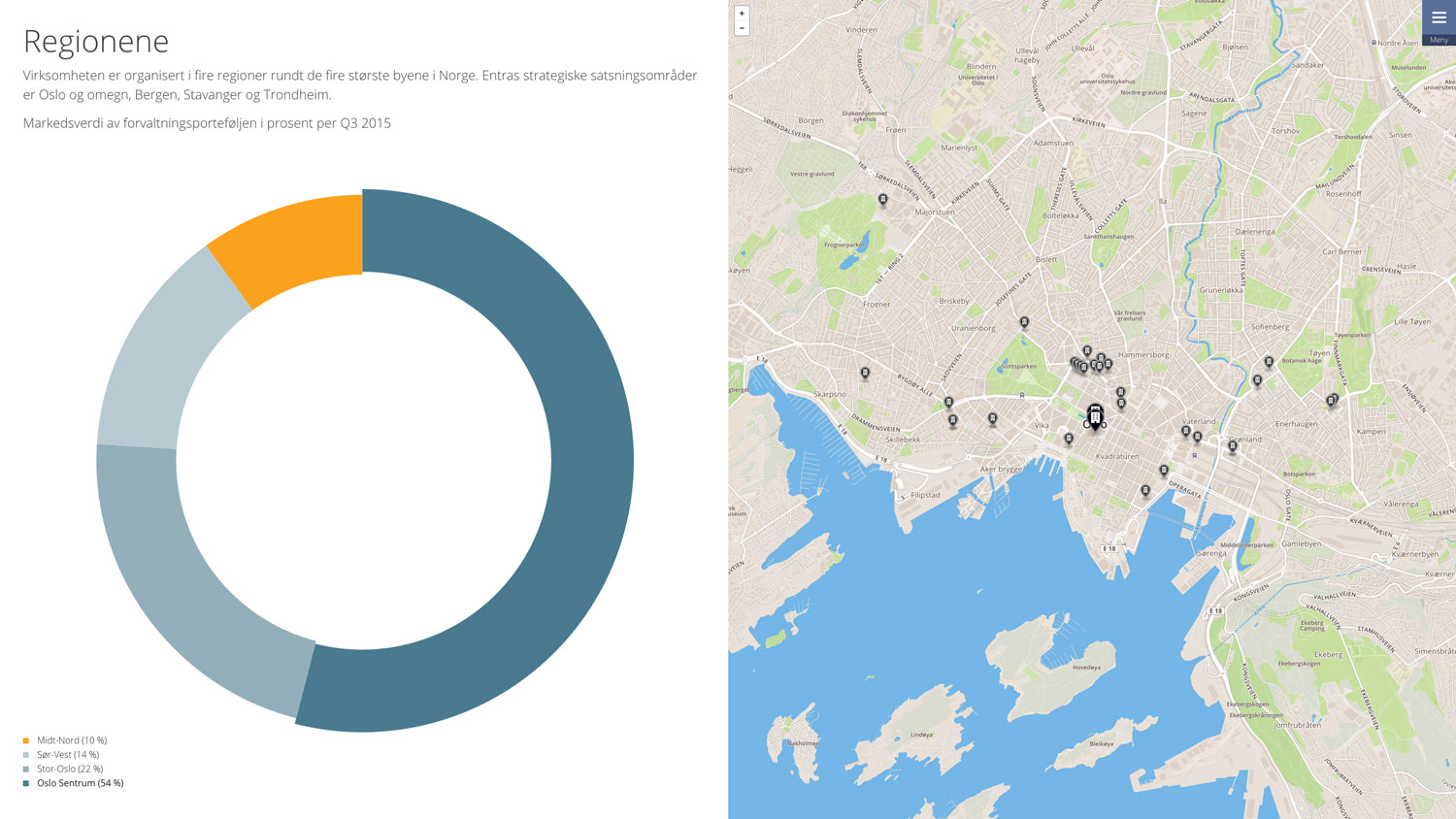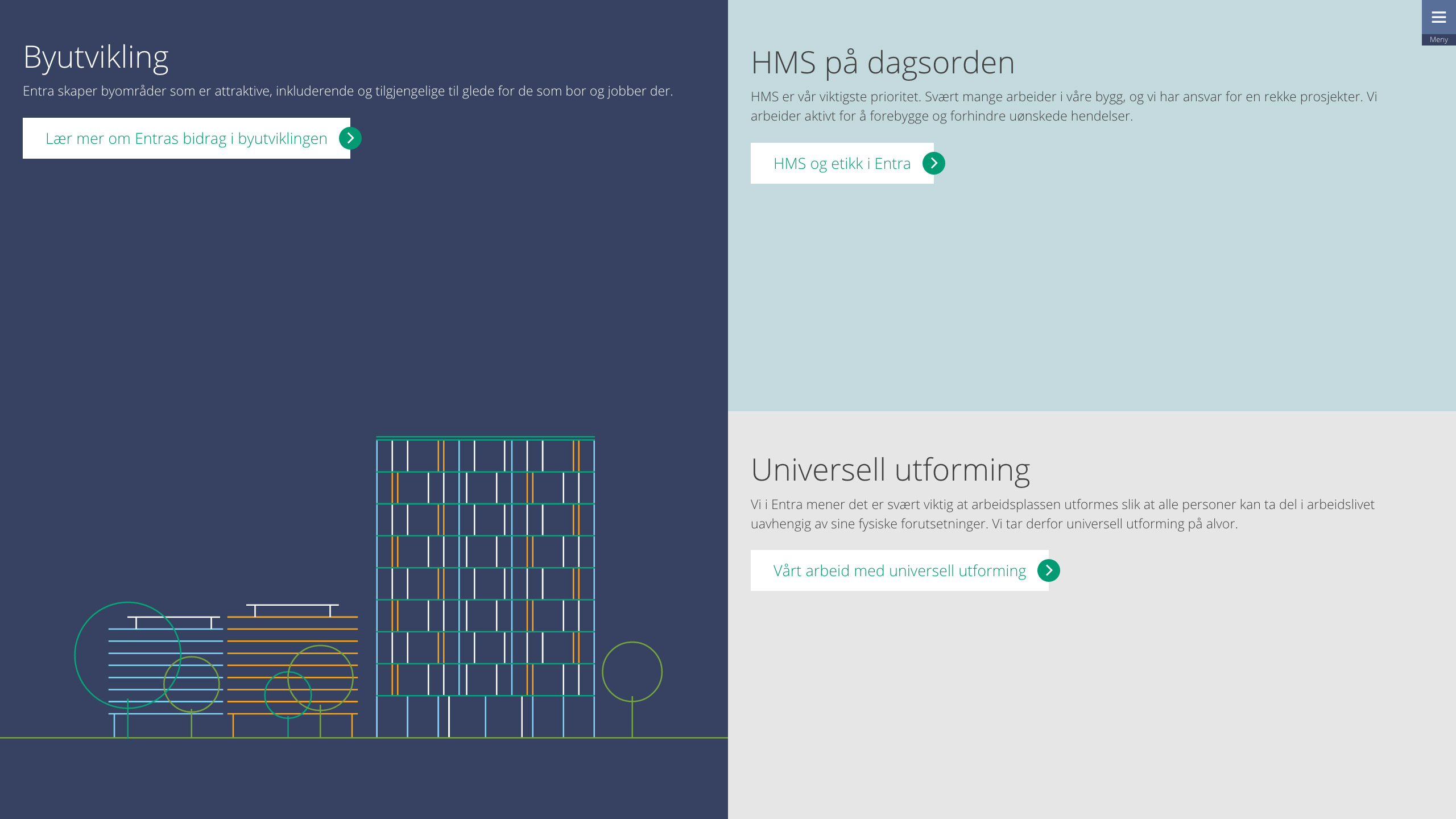 The site comes with a wide array of modules, which allows Entra to quickly build new blocks to suit their content. The site's structure is split in two – a "left" and a "right" – where the "left" serves as a portal to the more content-heavy "right" pages. Other neat features include an API that collects data from Entra's properties listed on Norway's leading property letting site finn.no. All press releases, stock exhange notices and employment opportunities are also imported from external sites, effectively minimizing our client's workload.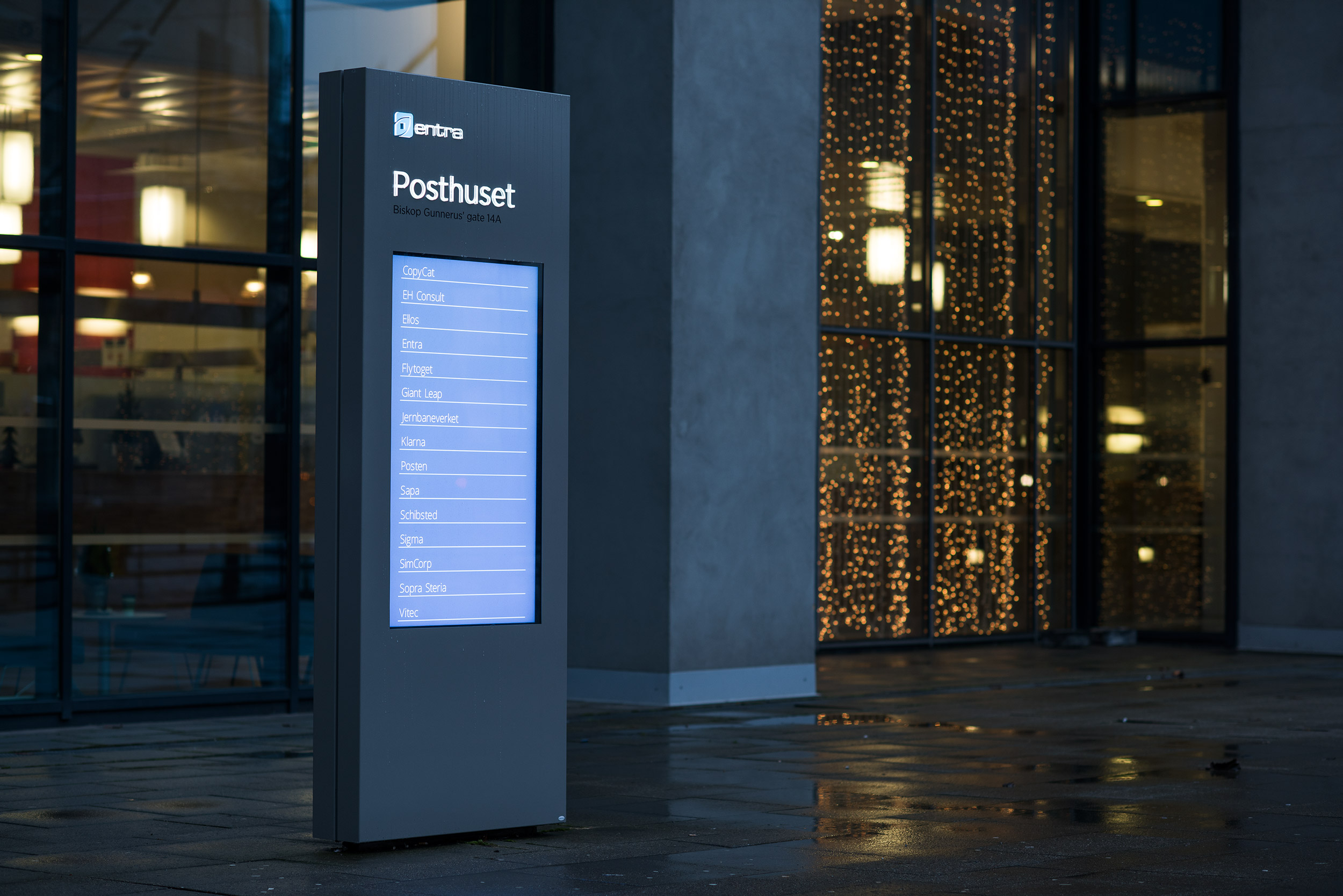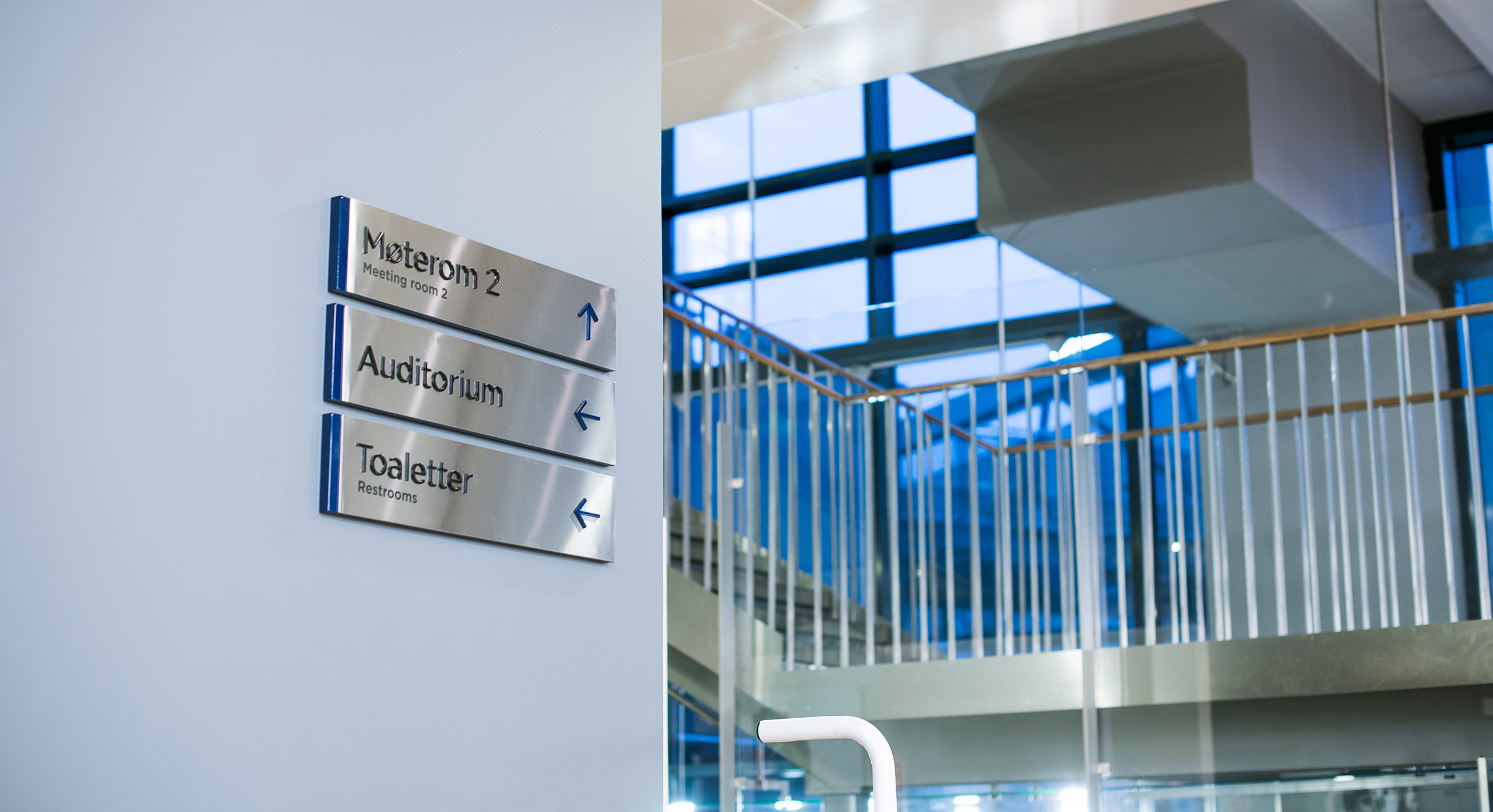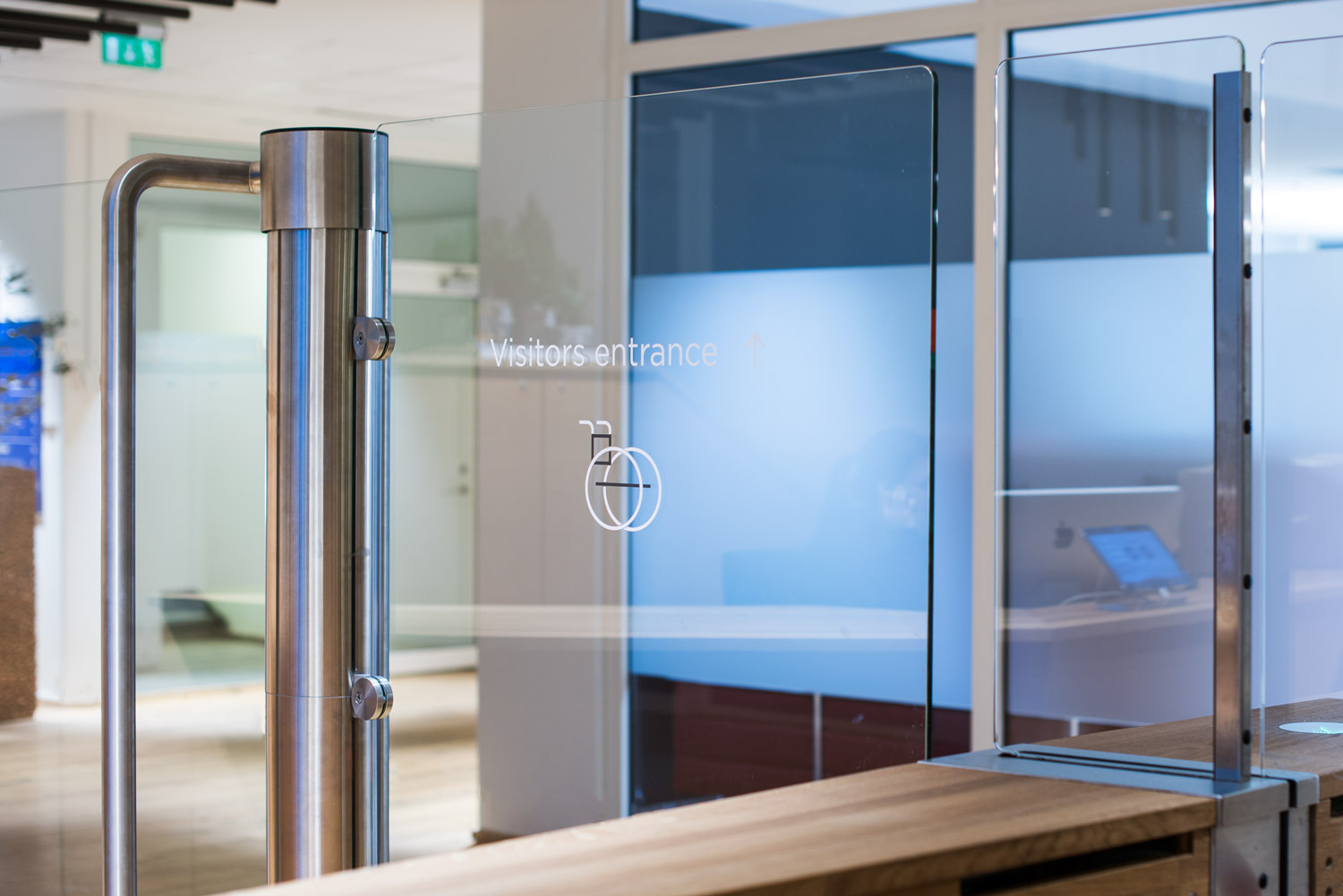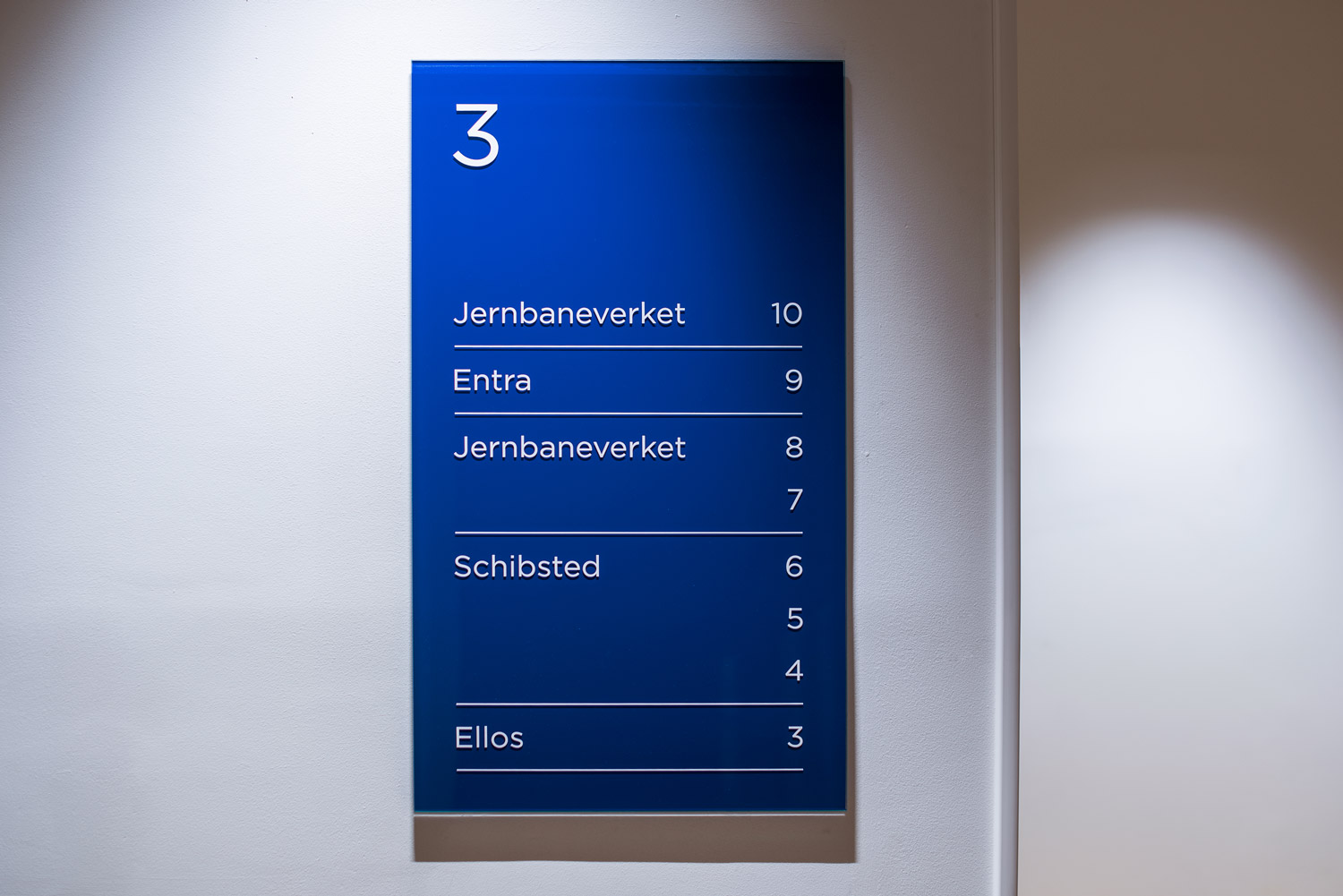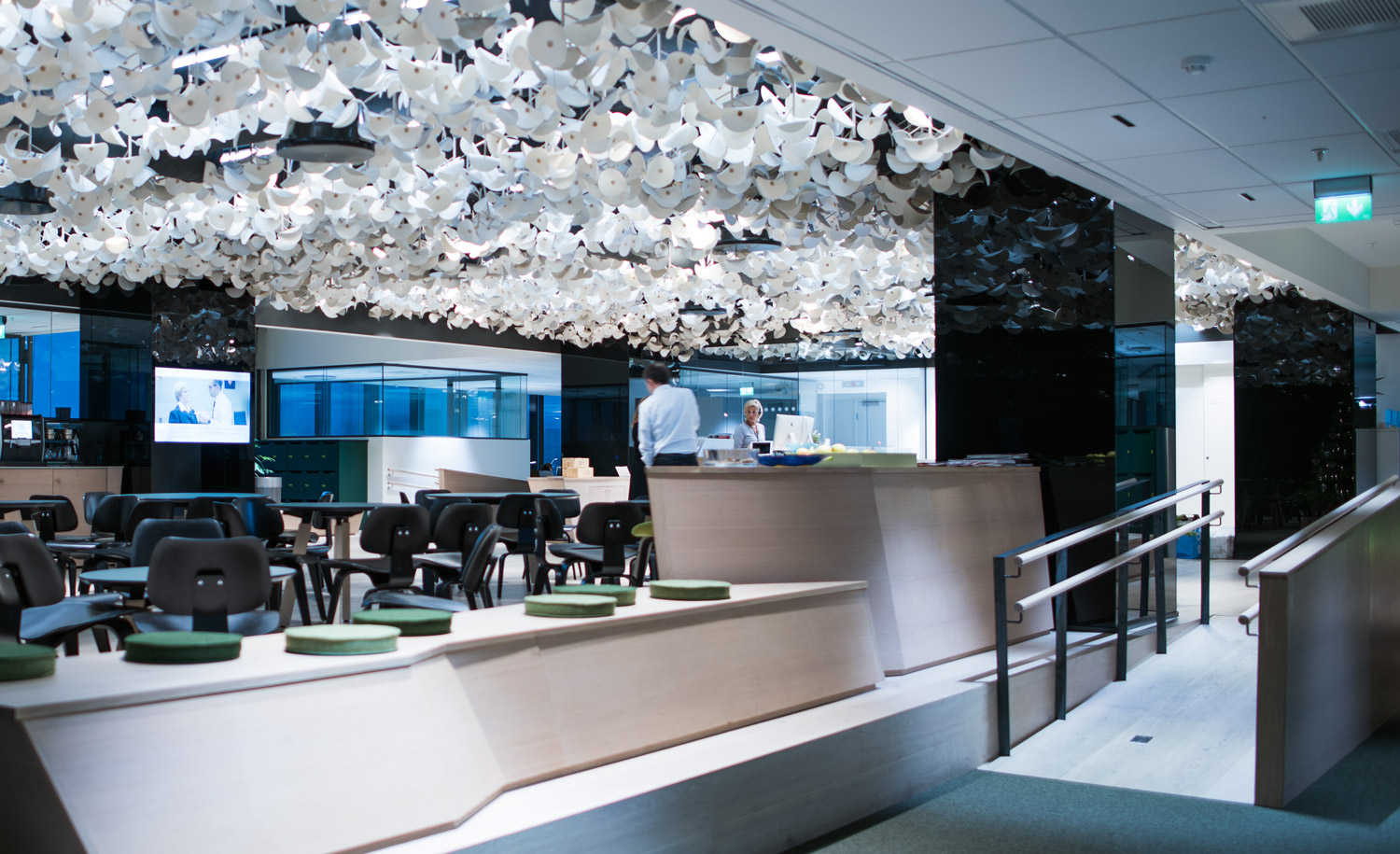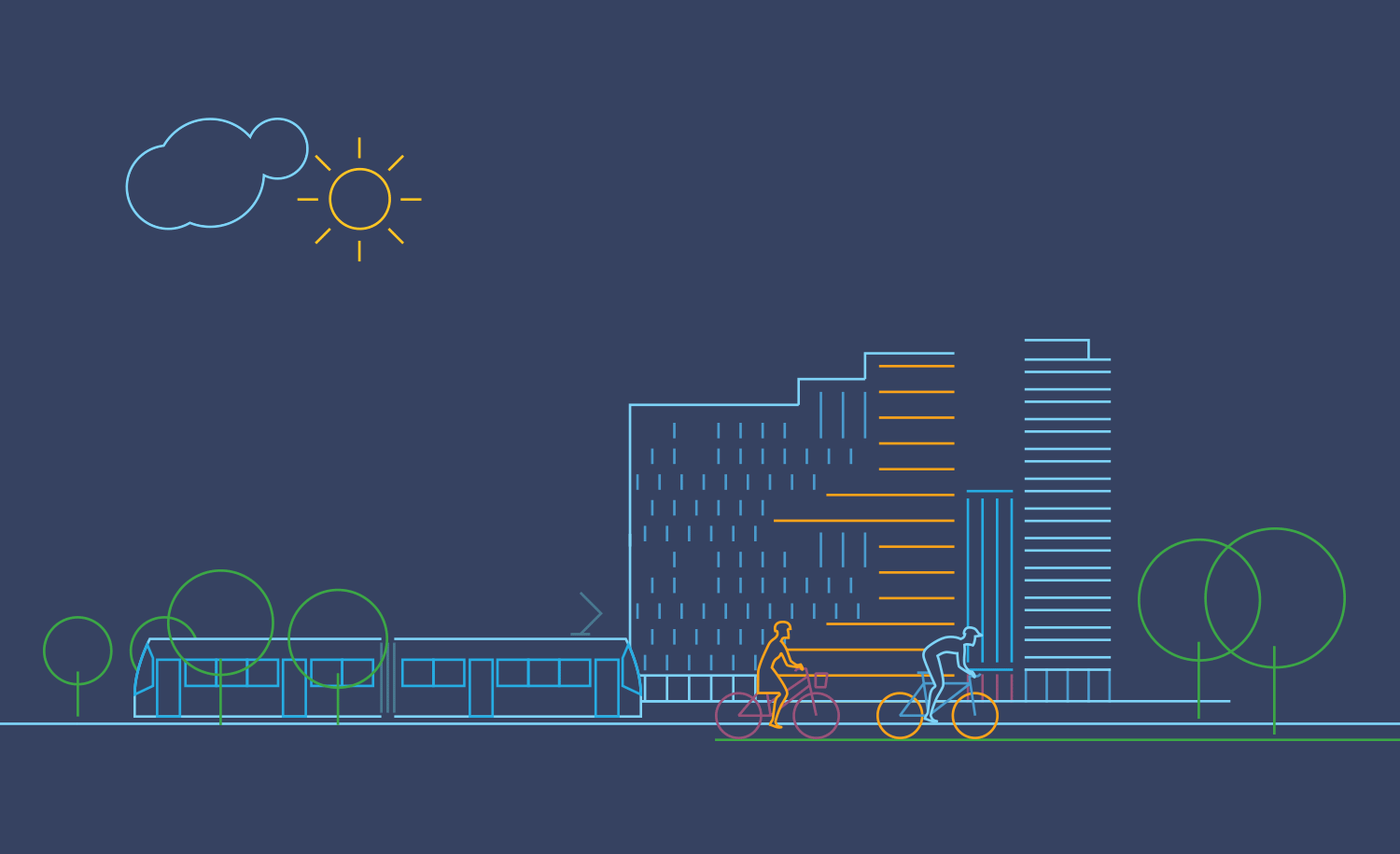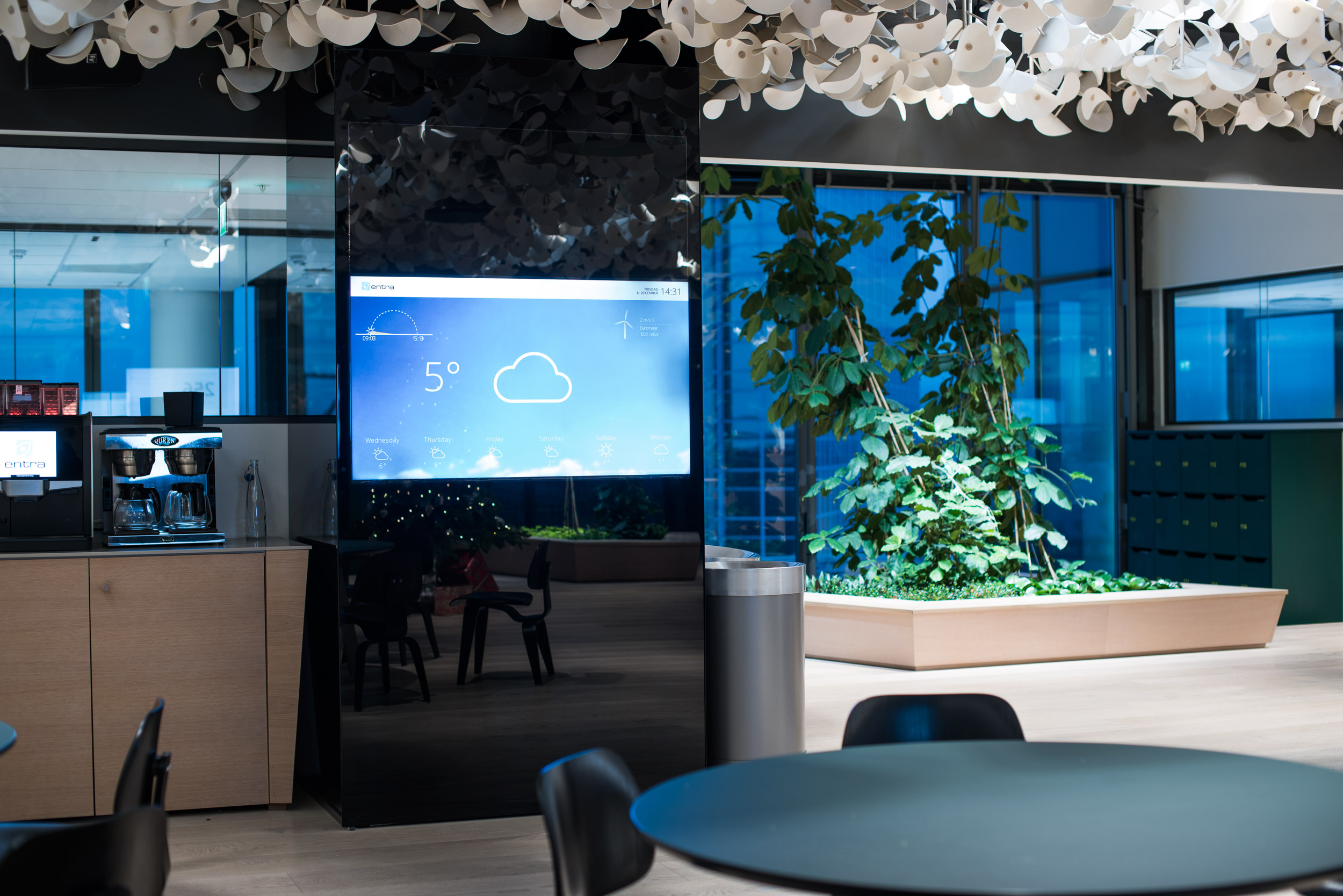 Screens displaying internal info, news, weather forecasts, operations instructions and canteen menus.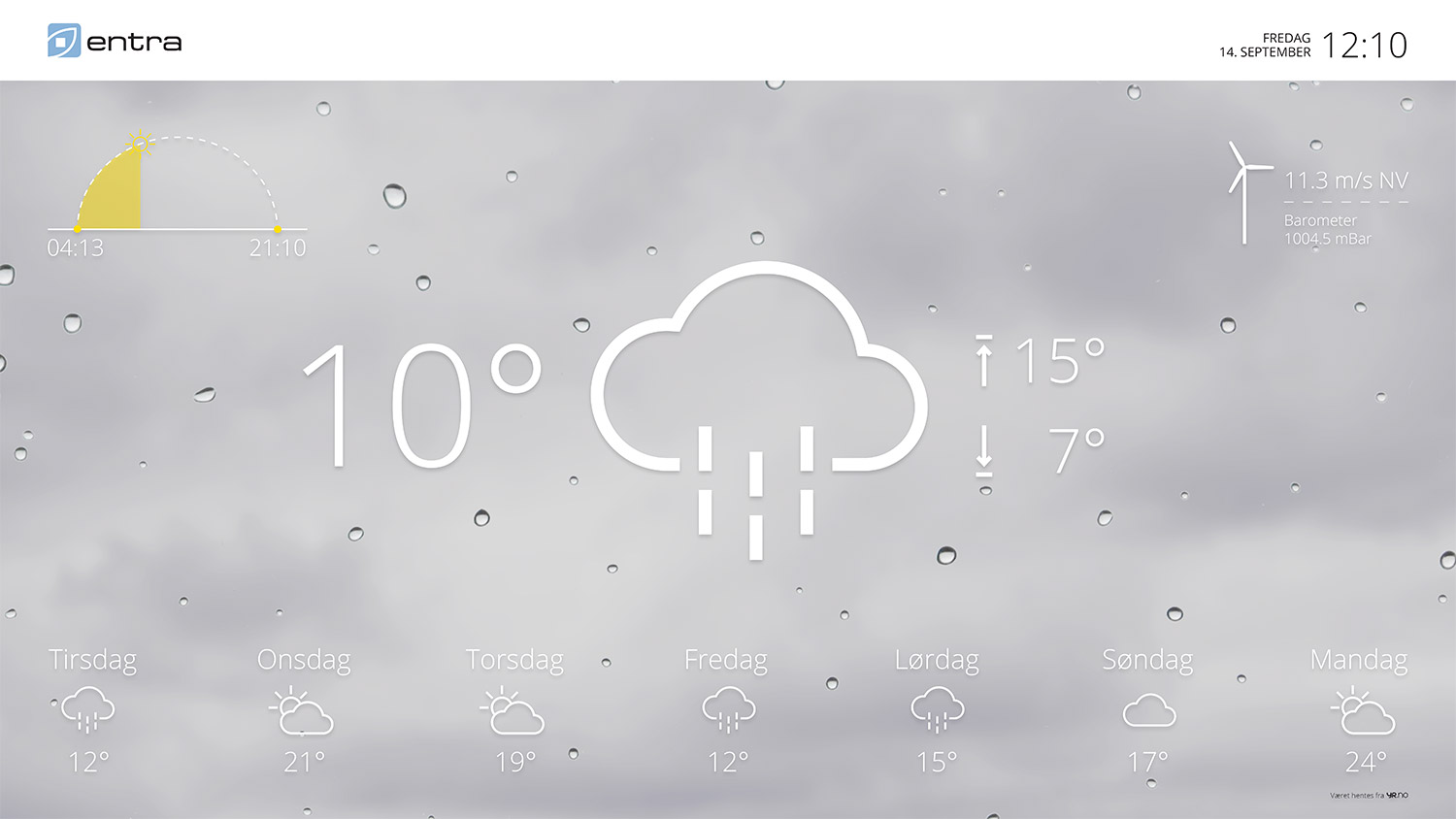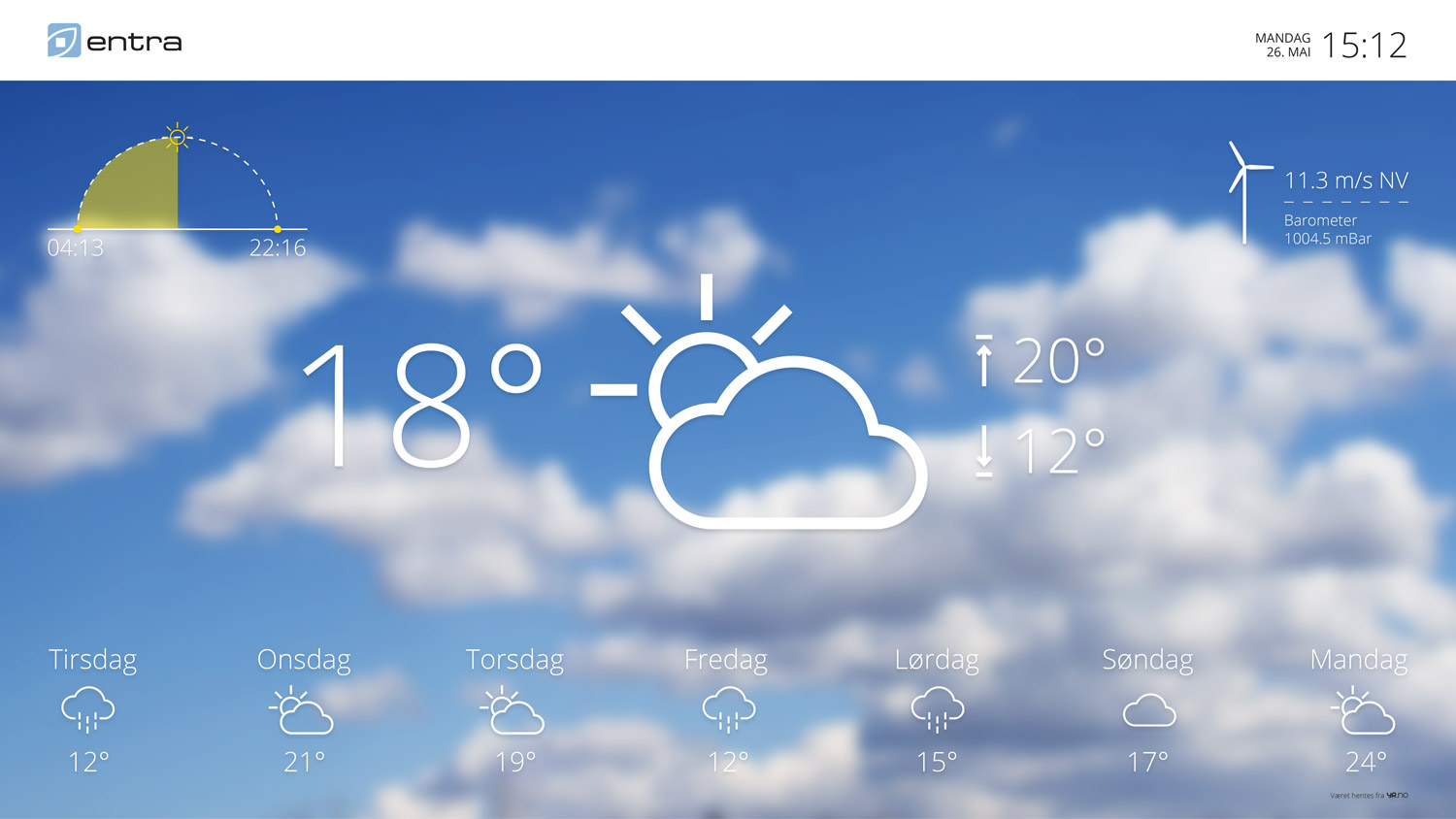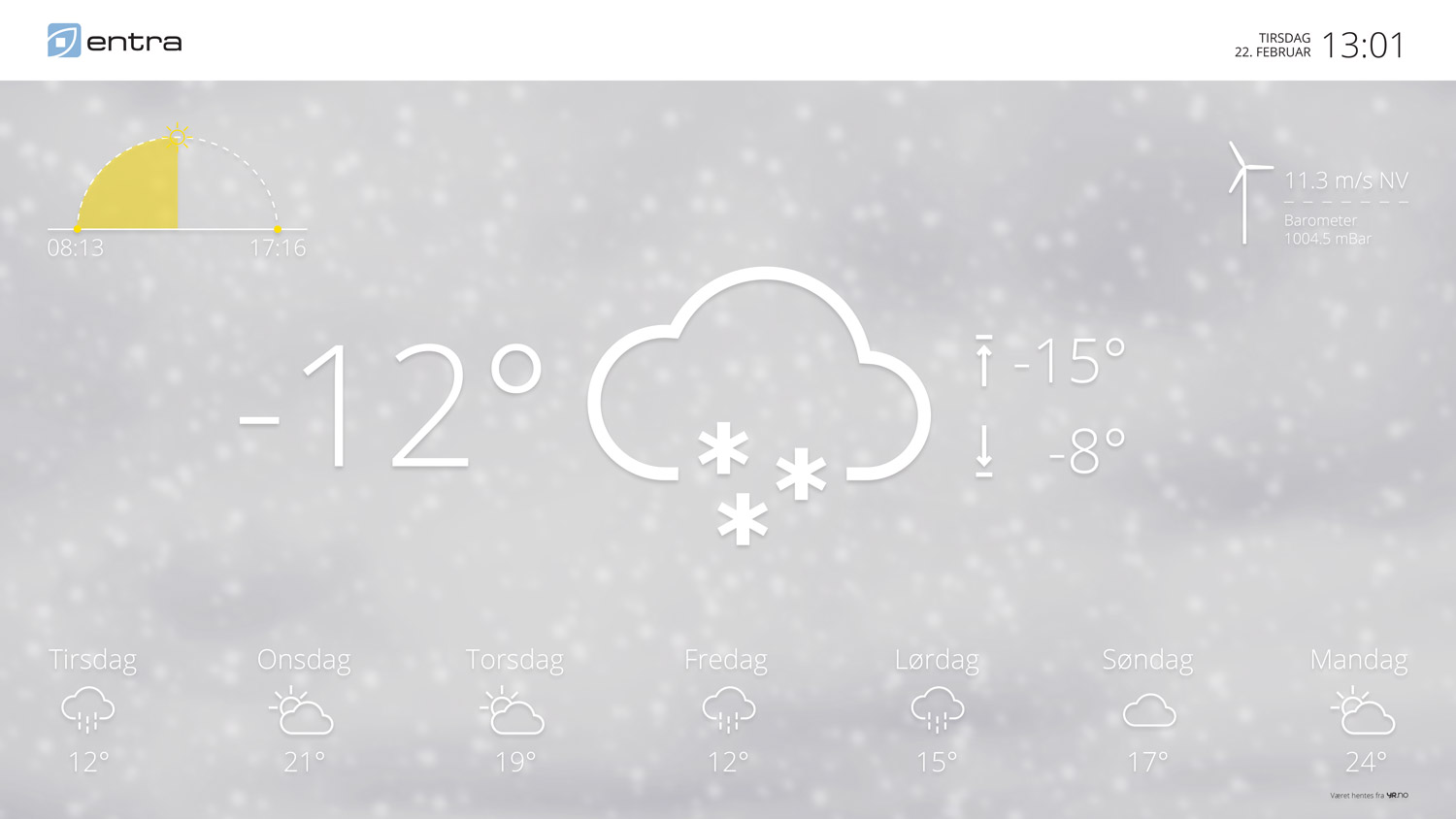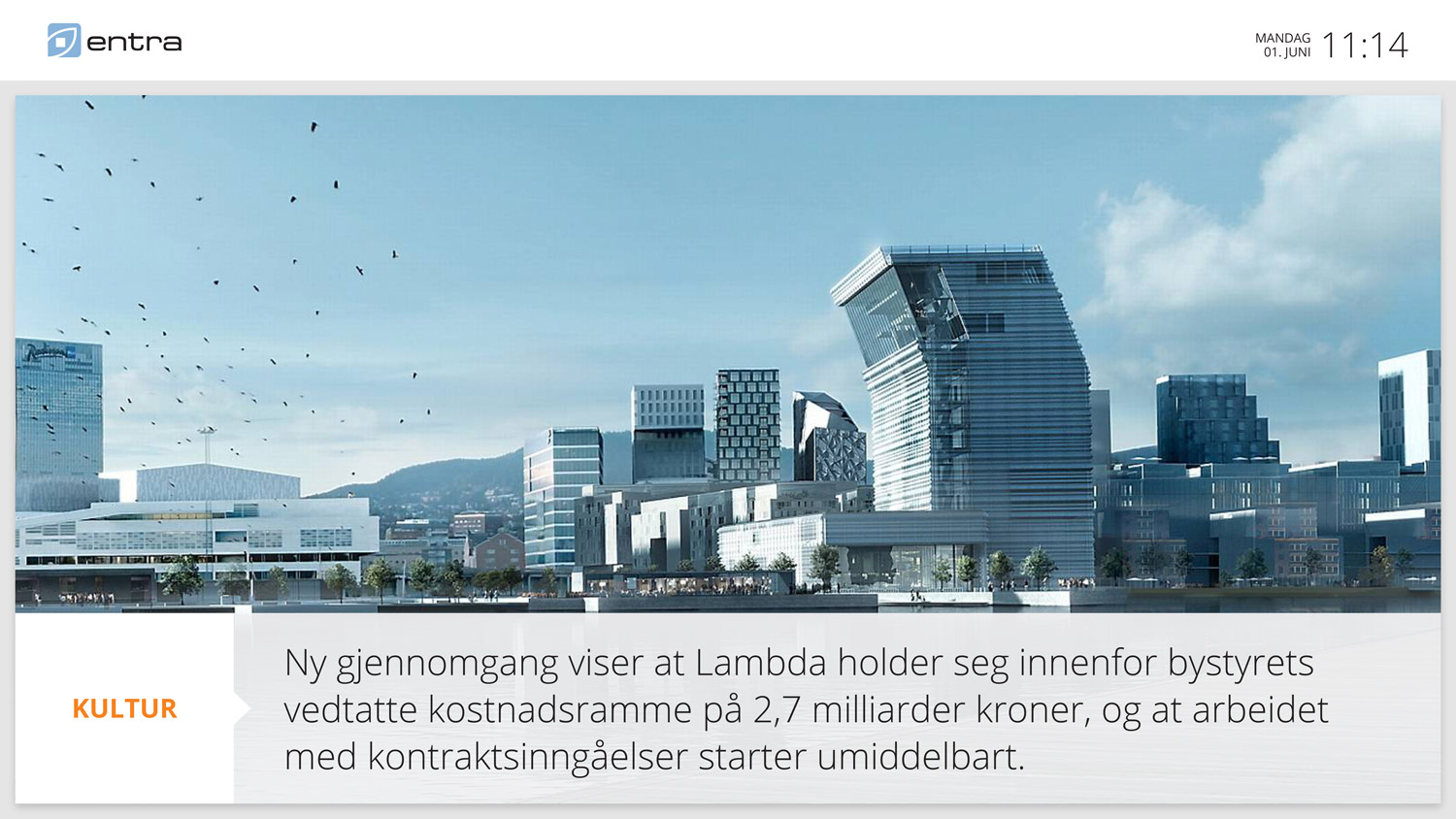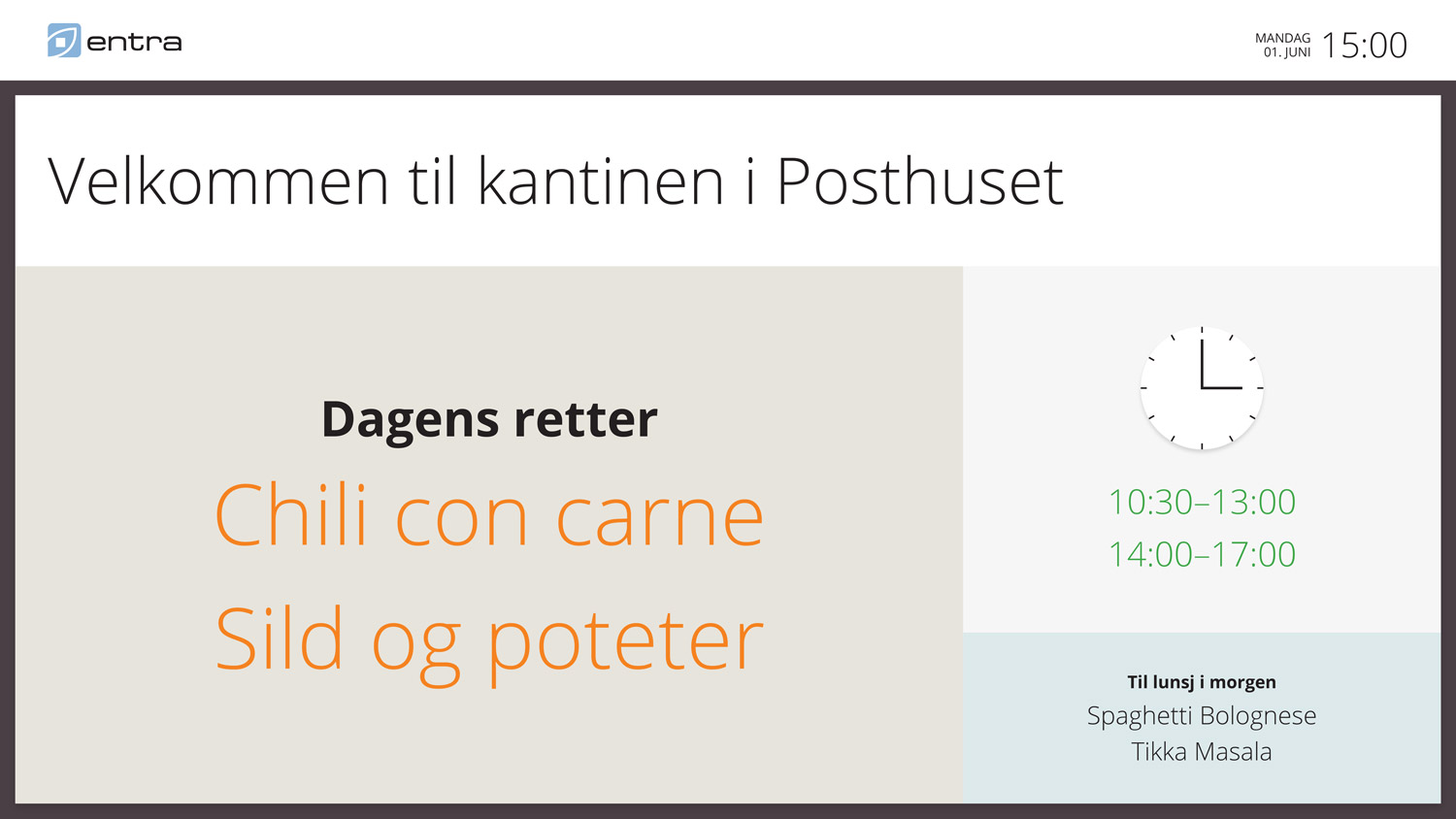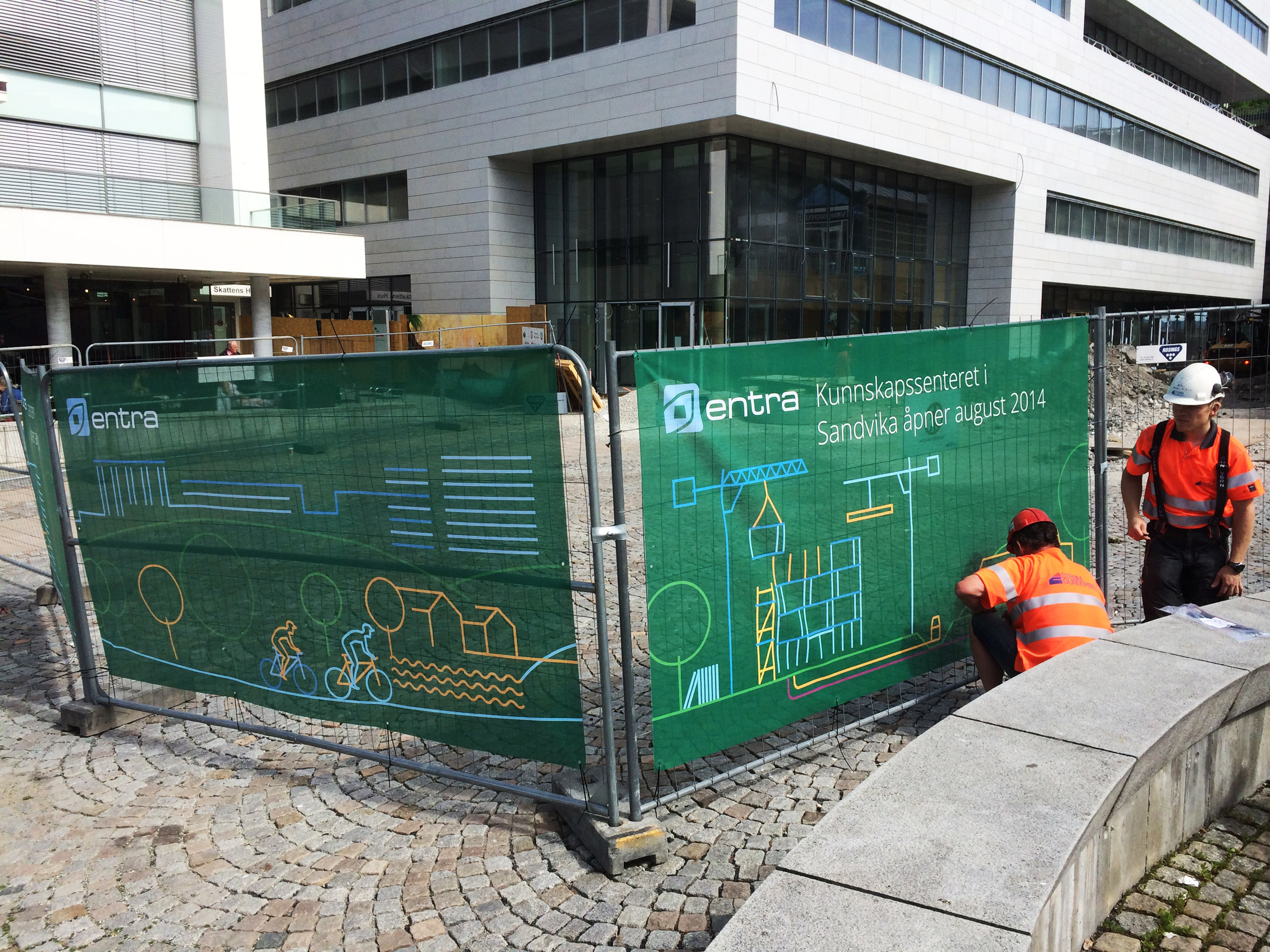 Construction sites banners in dark green to emphasize Entra's commitment to the environment. The combination of color and design also makes it less vulerable for graffiti and dirt.