Mette Møller is known for her simple yet feminine lines with a clean, classical and feminine touch. Her philosophy is that a well designed item should be worn and last a very long time, and her ultimate goal is to make your favorite garment – the one you use everywhere to everything.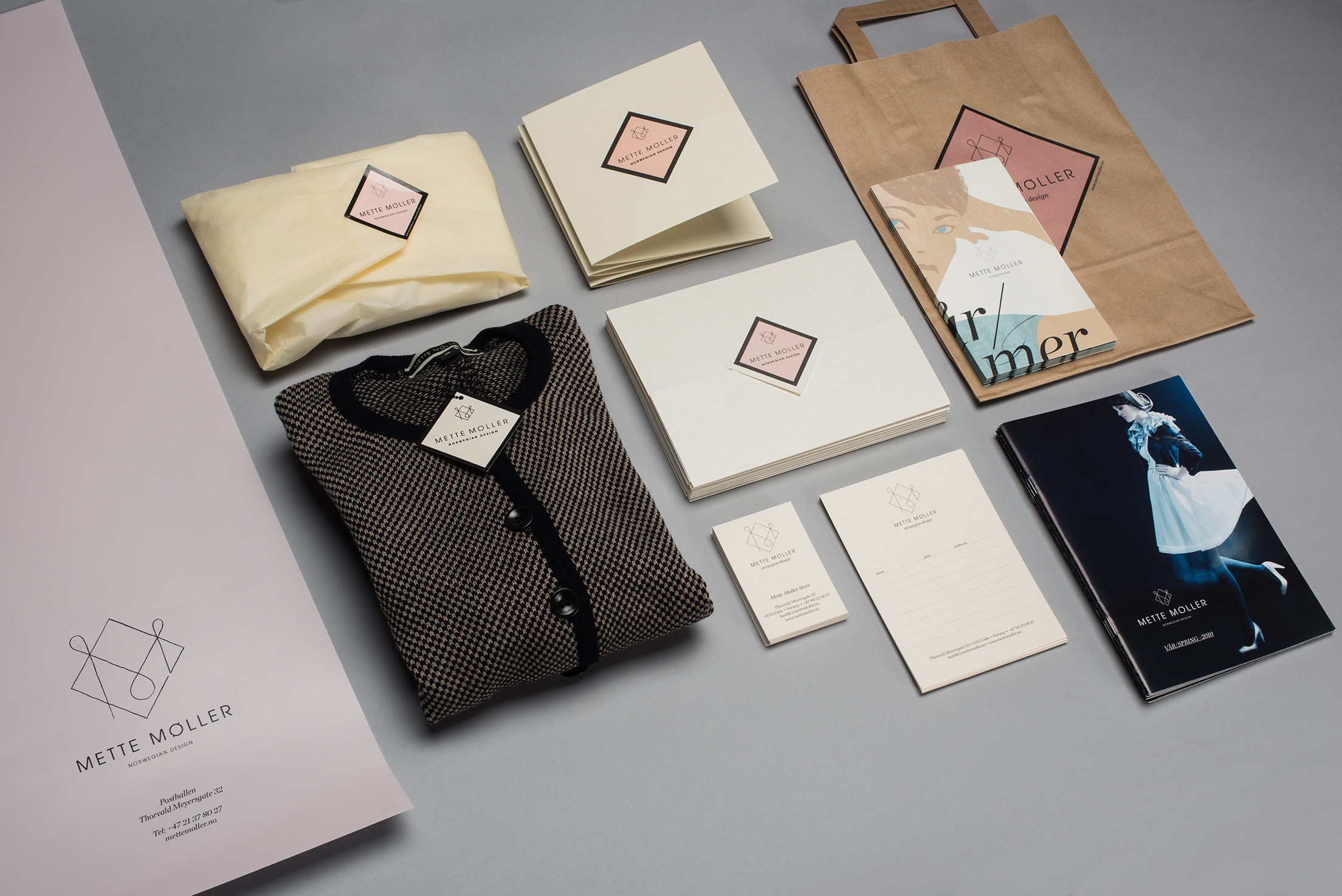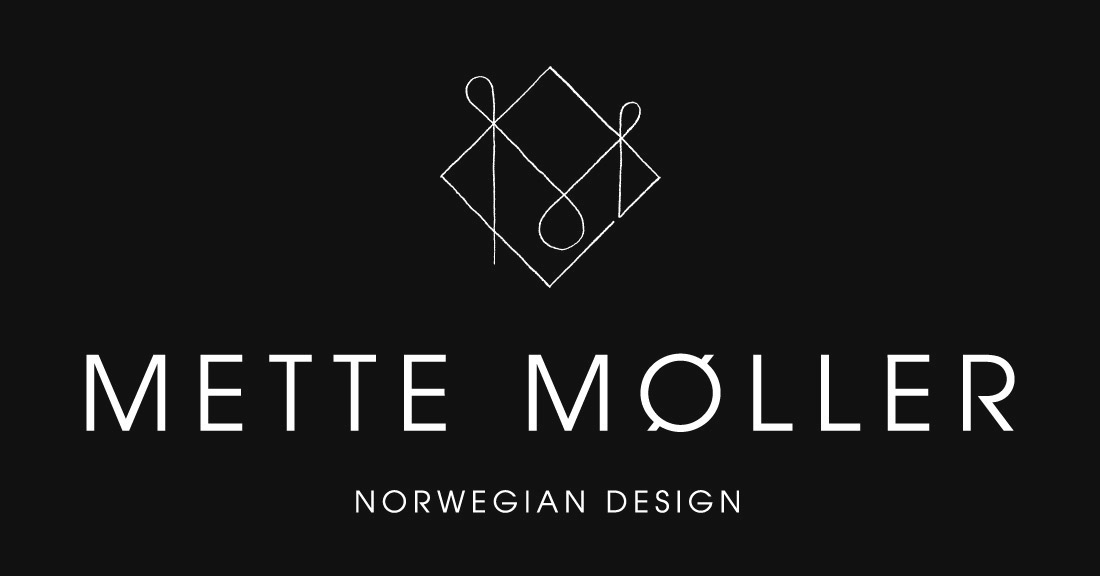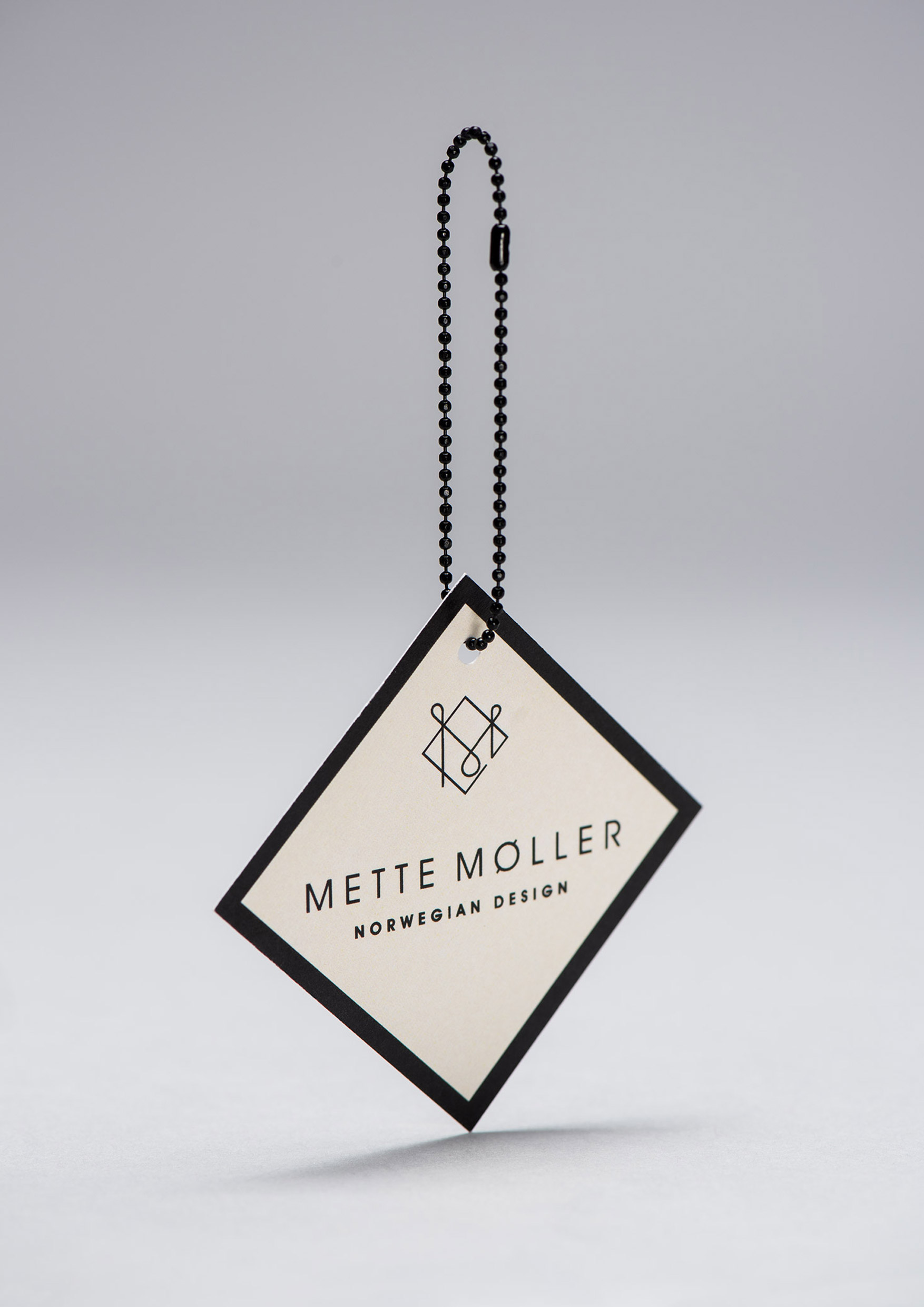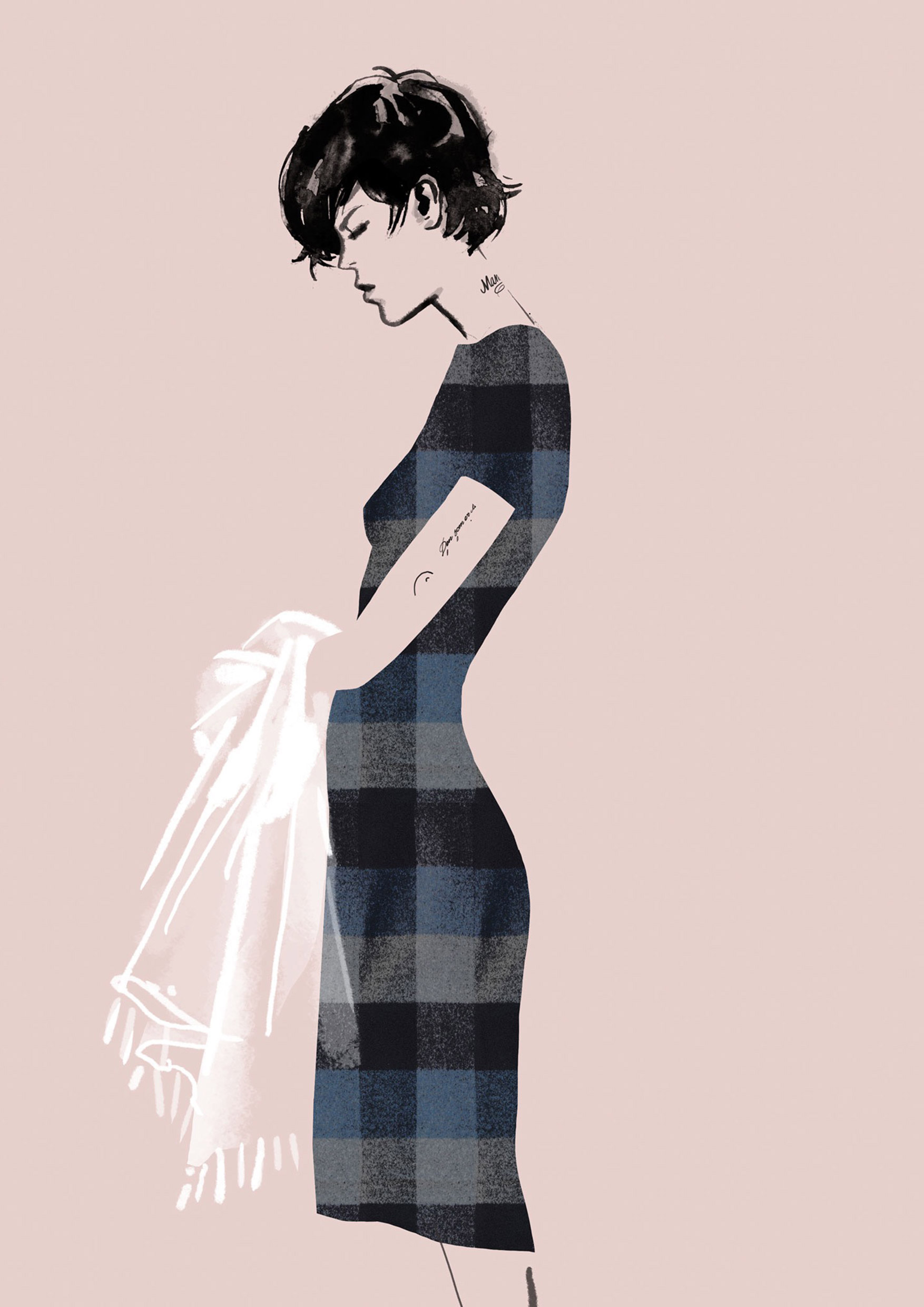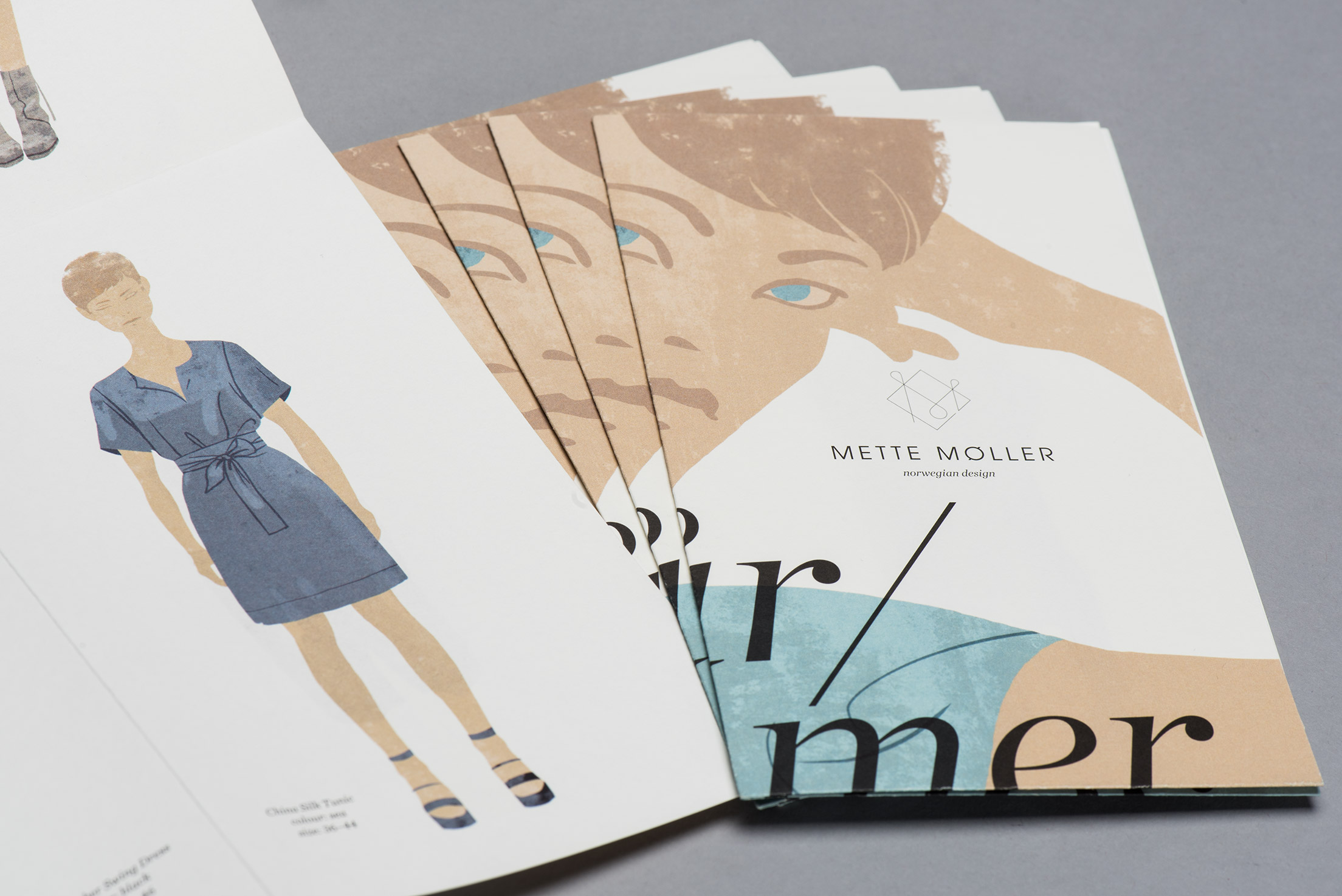 The visual identity is reflecting Mette Møllers love for the philosophy of the 30's and the modernistic period – especially Coco Chanel. It includes logo and stationary, cataloges, sales materials and signage for Møllers two boutiques and online shop, design for online shop, illustrated ads and printed patterns used in the collections.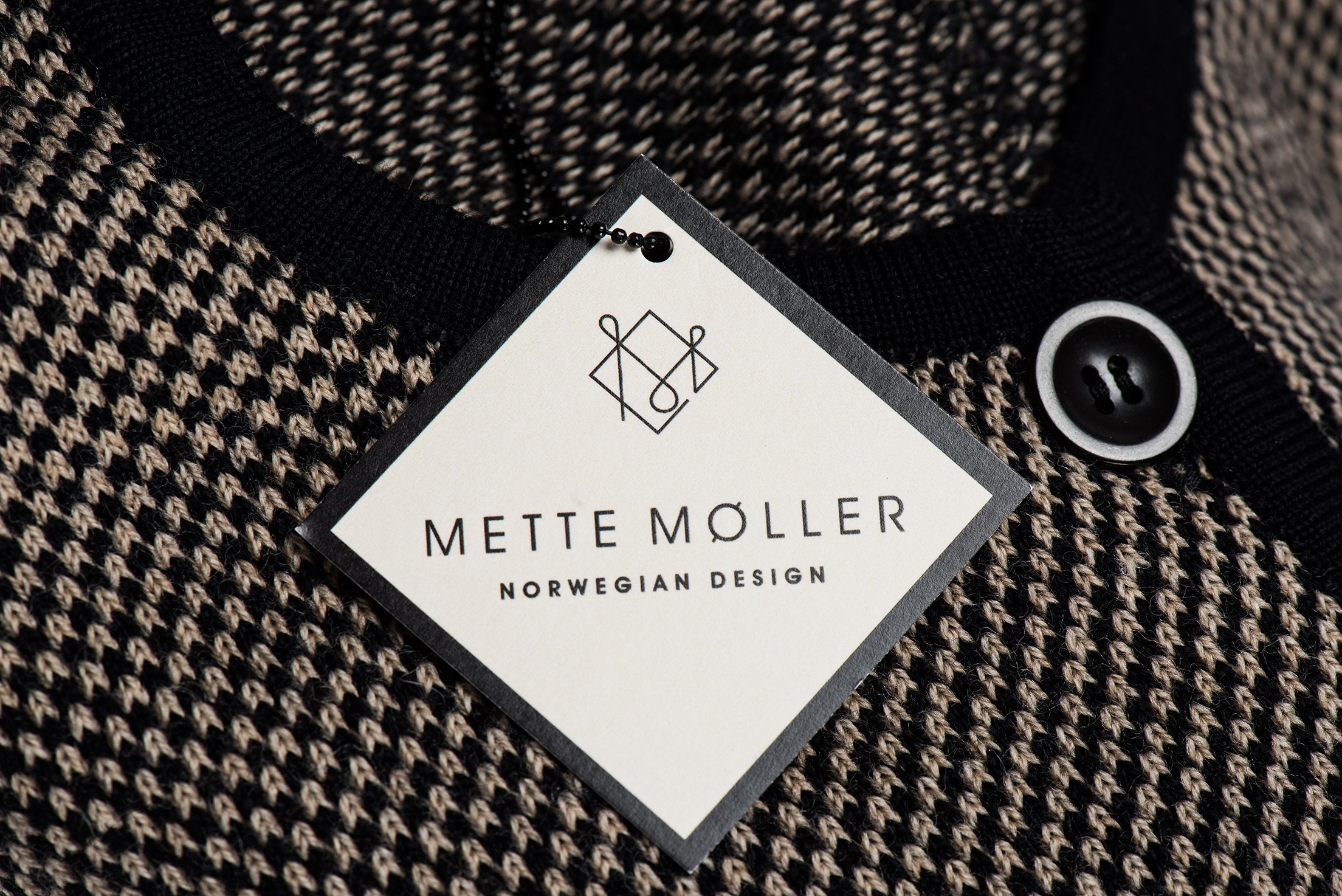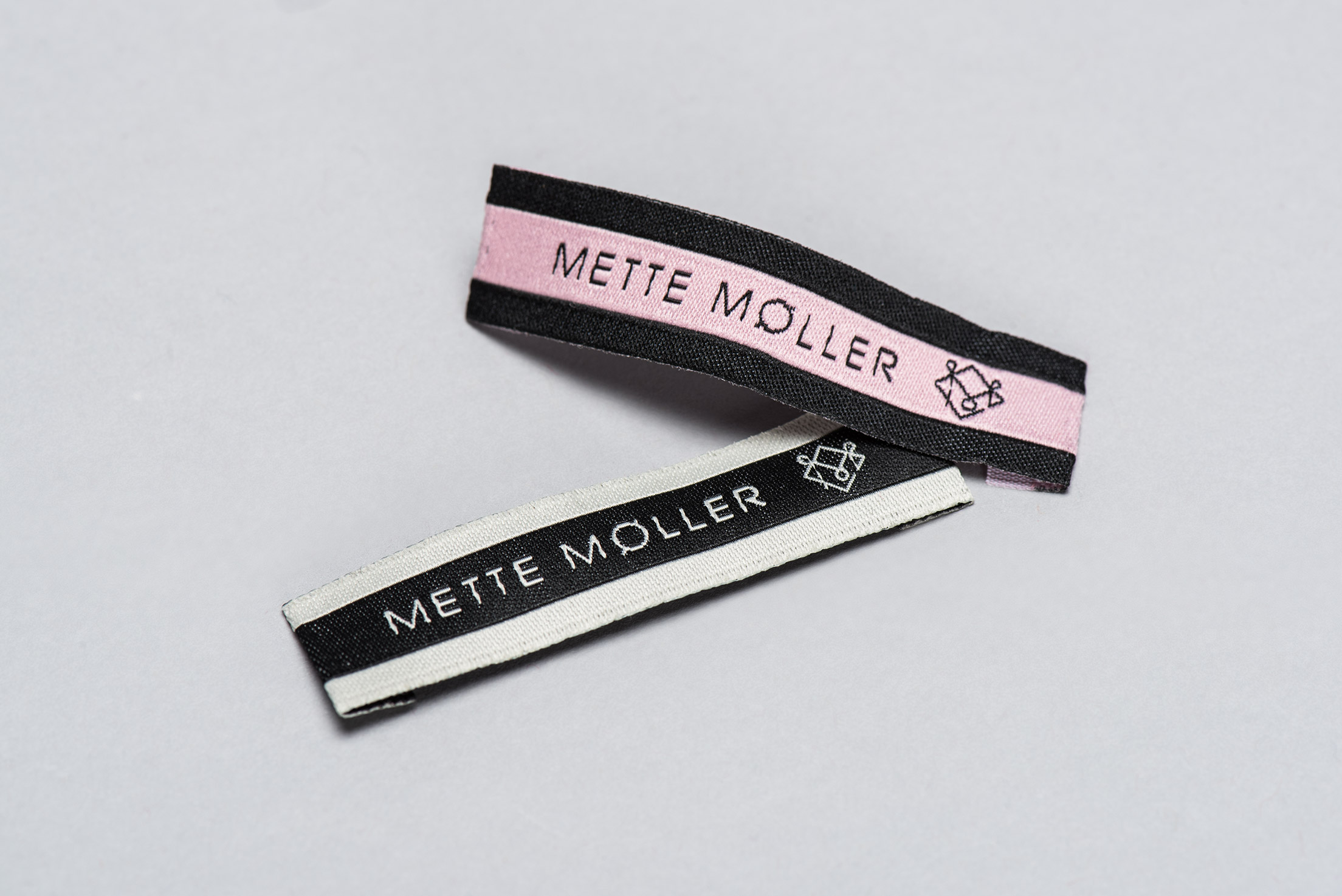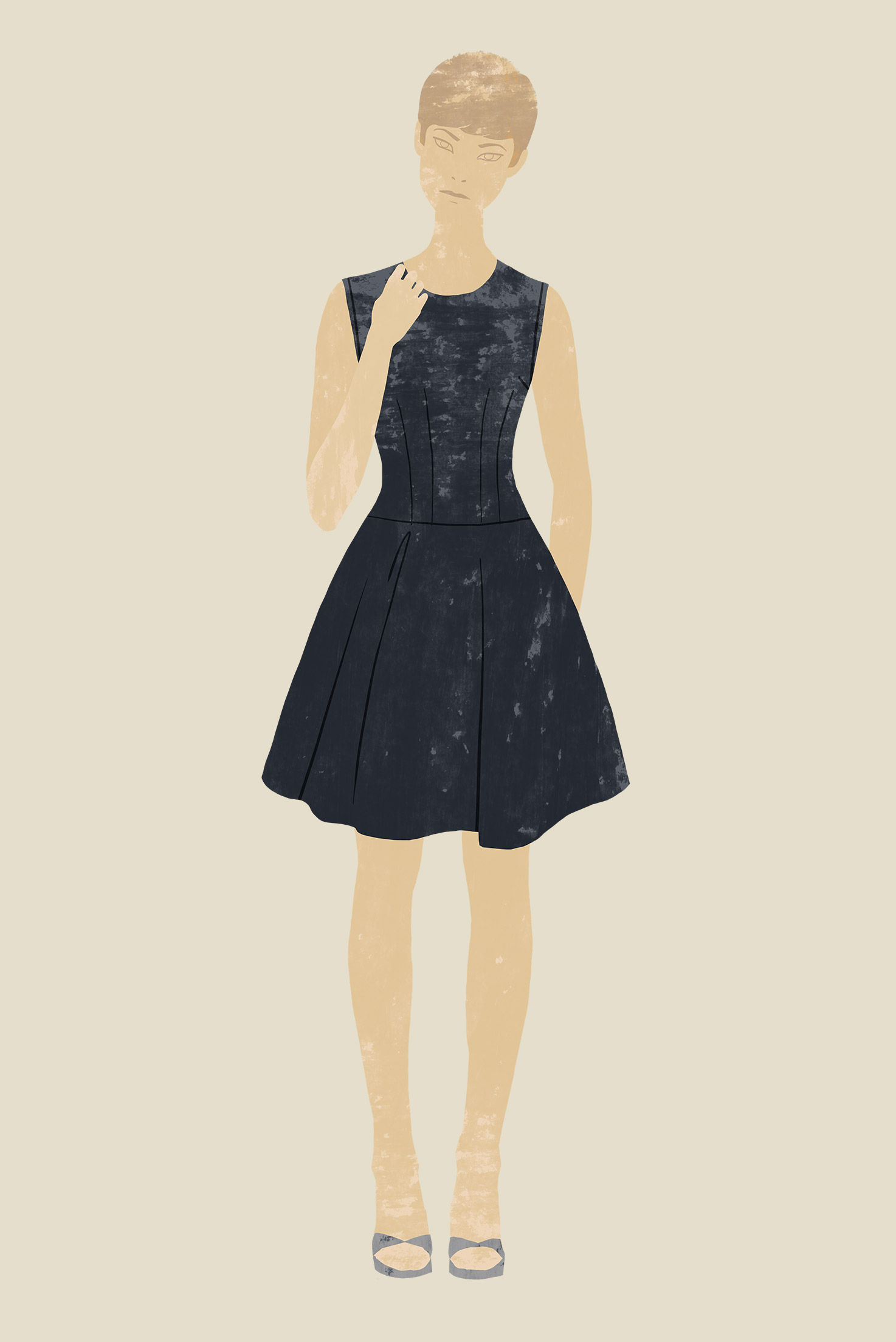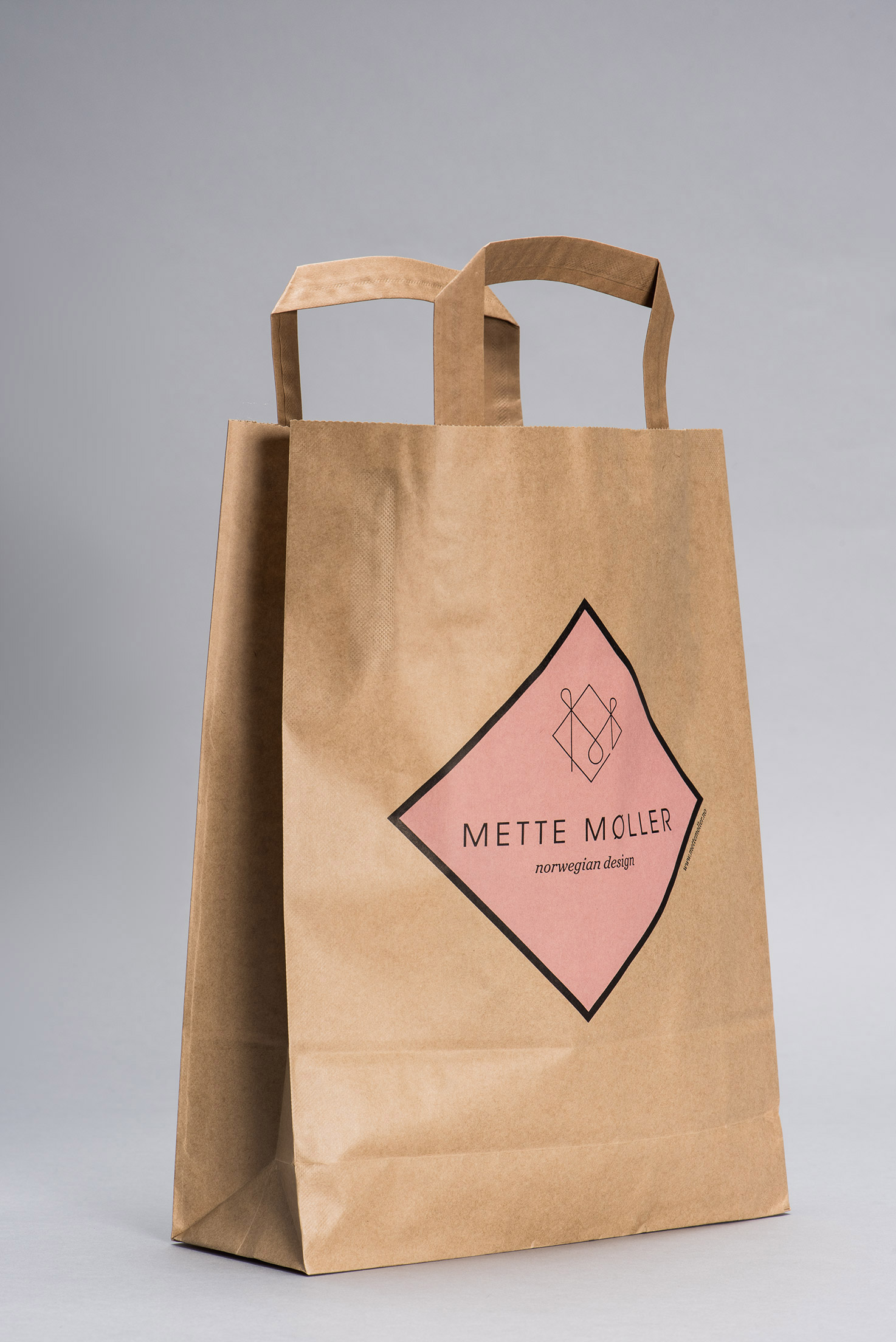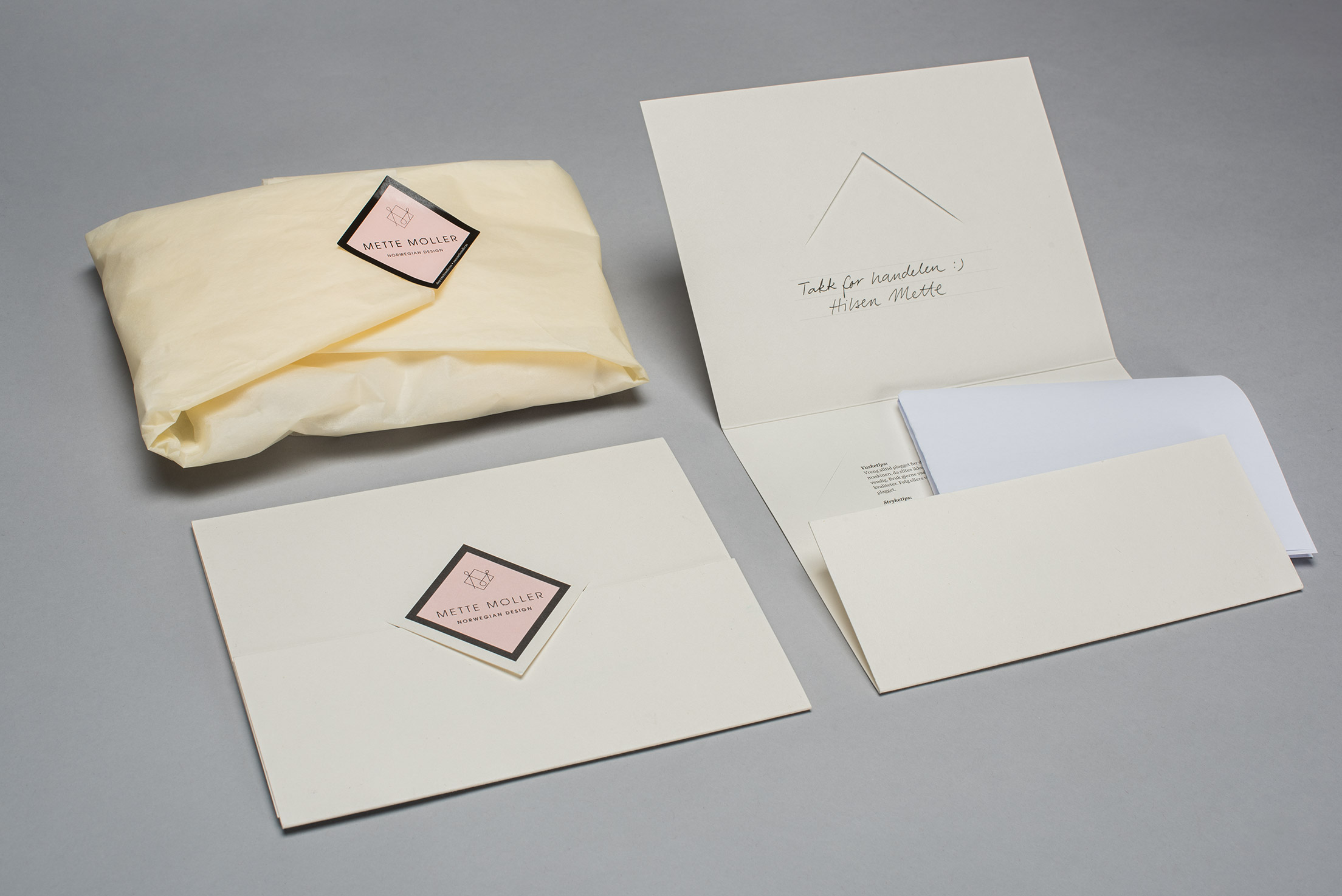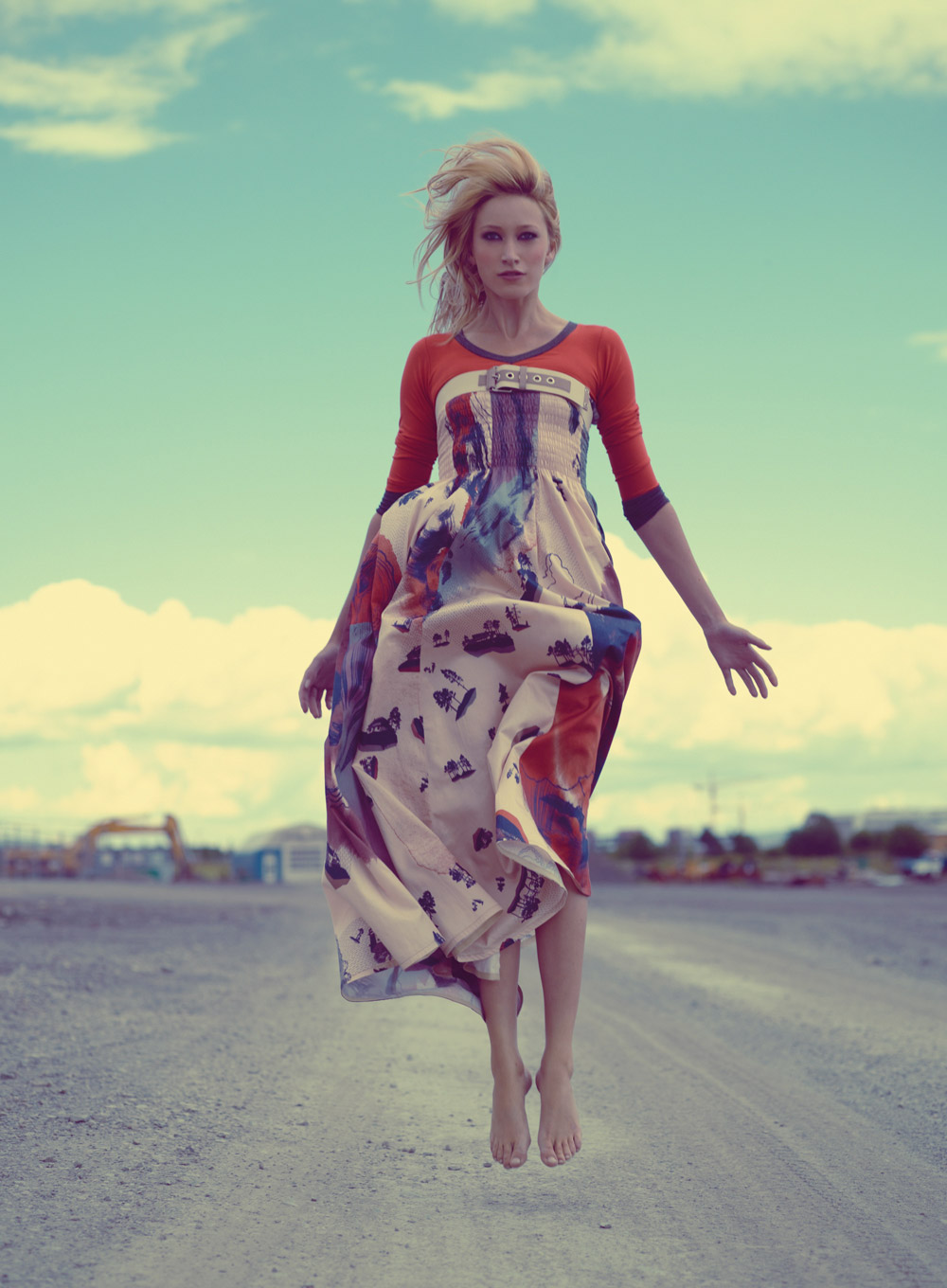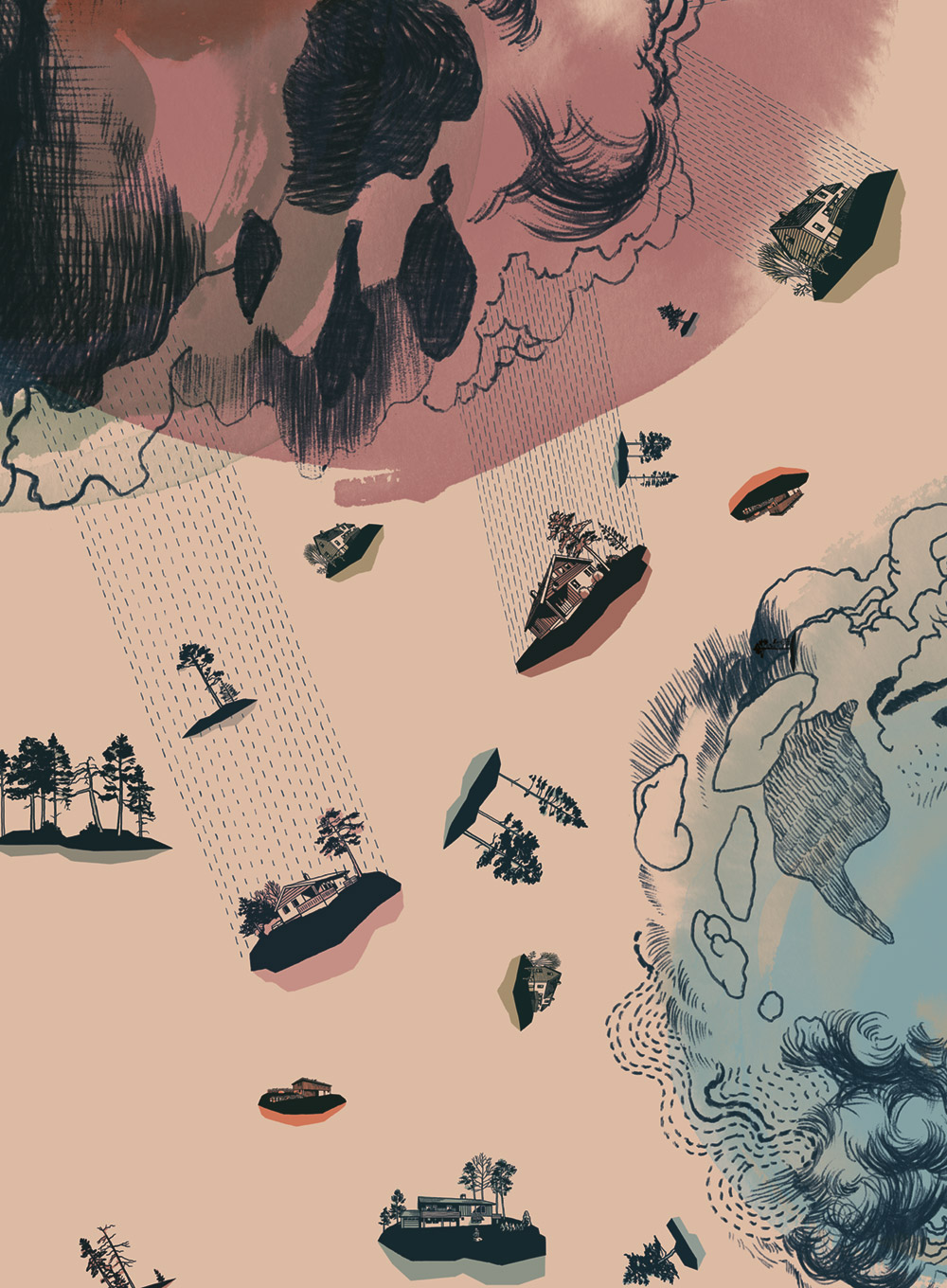 The ever-changing weather is a facet that's truly embedded in Norwegian folklore. We chose this as our theme, along with 1970's prefab homes, to emphasize on the origin of her clothes. The houses are drawn from a variety of advertisements. Model photo by Siren Lauvdal.