Sjur Miljeteig is one of Norway's leading jazz trumpeters. He has contributed to over fifty albums, has collaborated with a variety of artists, and composed and produced music for tv, film and stage plays.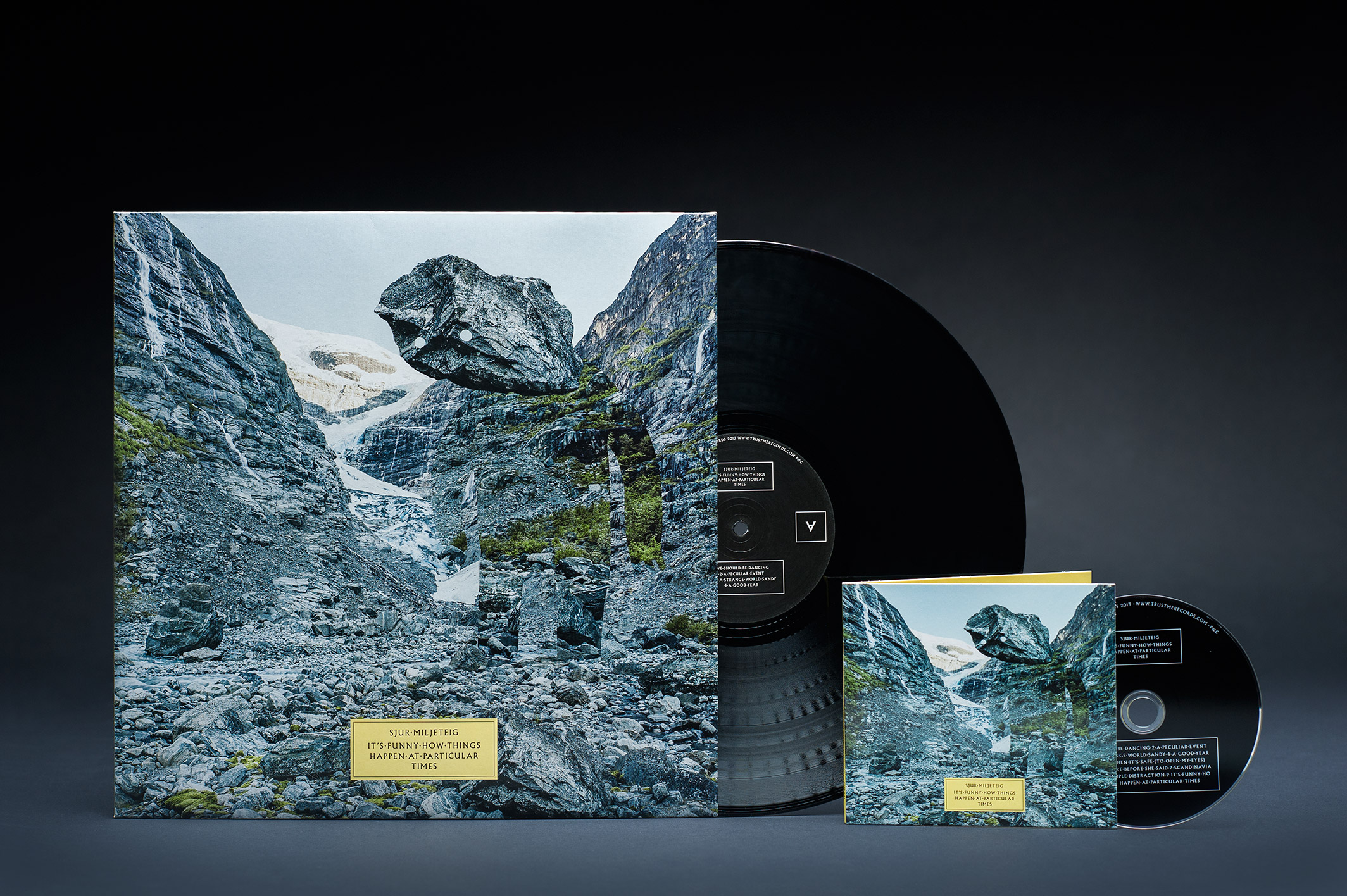 We were commissioned to develop artwork and video for the launch of Sjur Miljeteig's first solo album, It's Funny How Things Happen At Particular Times. Listening to the demo we made a connection between the music of Sjur Miljeteig, which combines trumpet, drum machine and synthesised sound, and Damian Heinisch and Commando Group's self-initiated project PhotoRemix, a surreal landscape of trolls, giants and Norwegian scenery.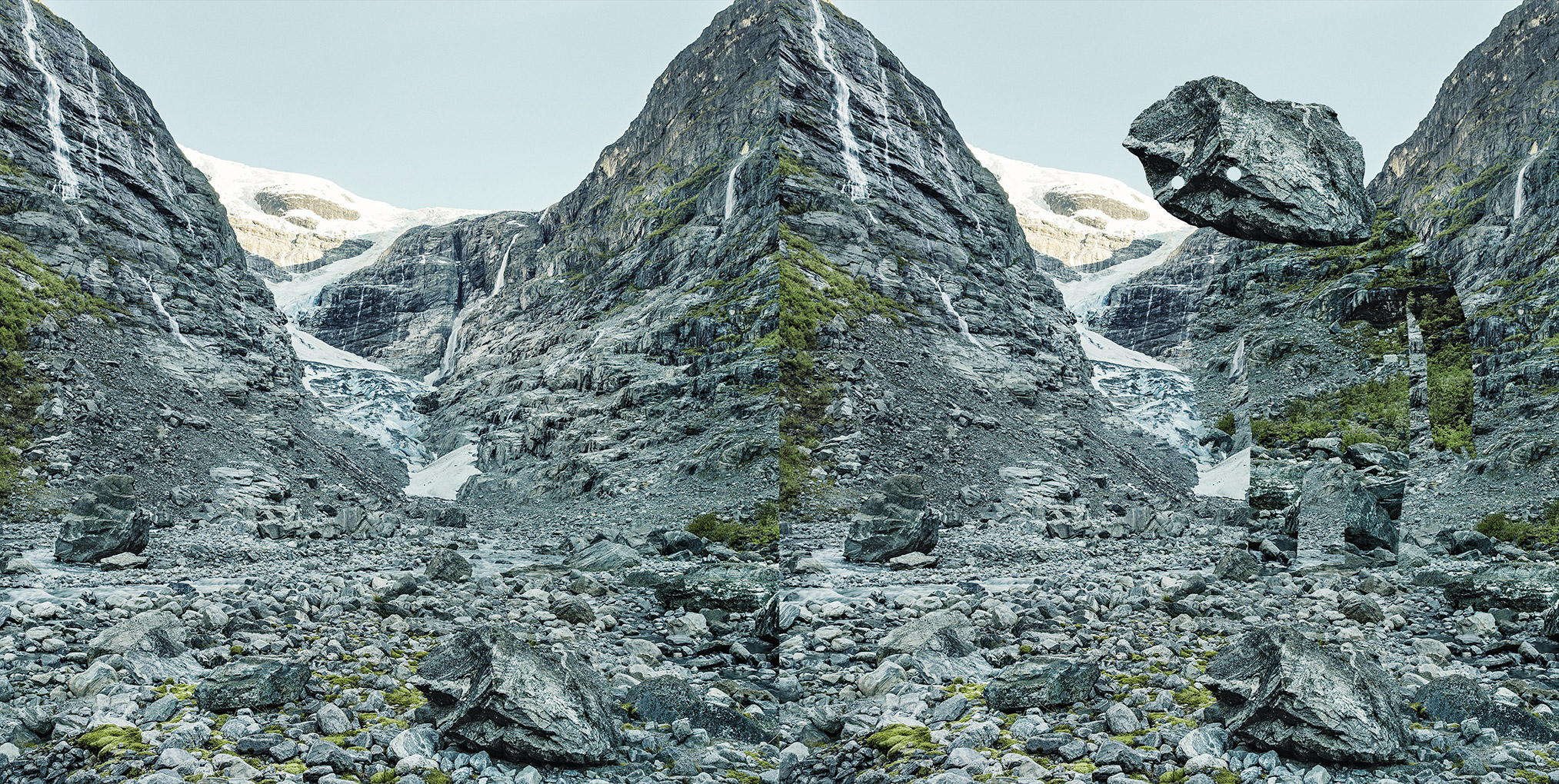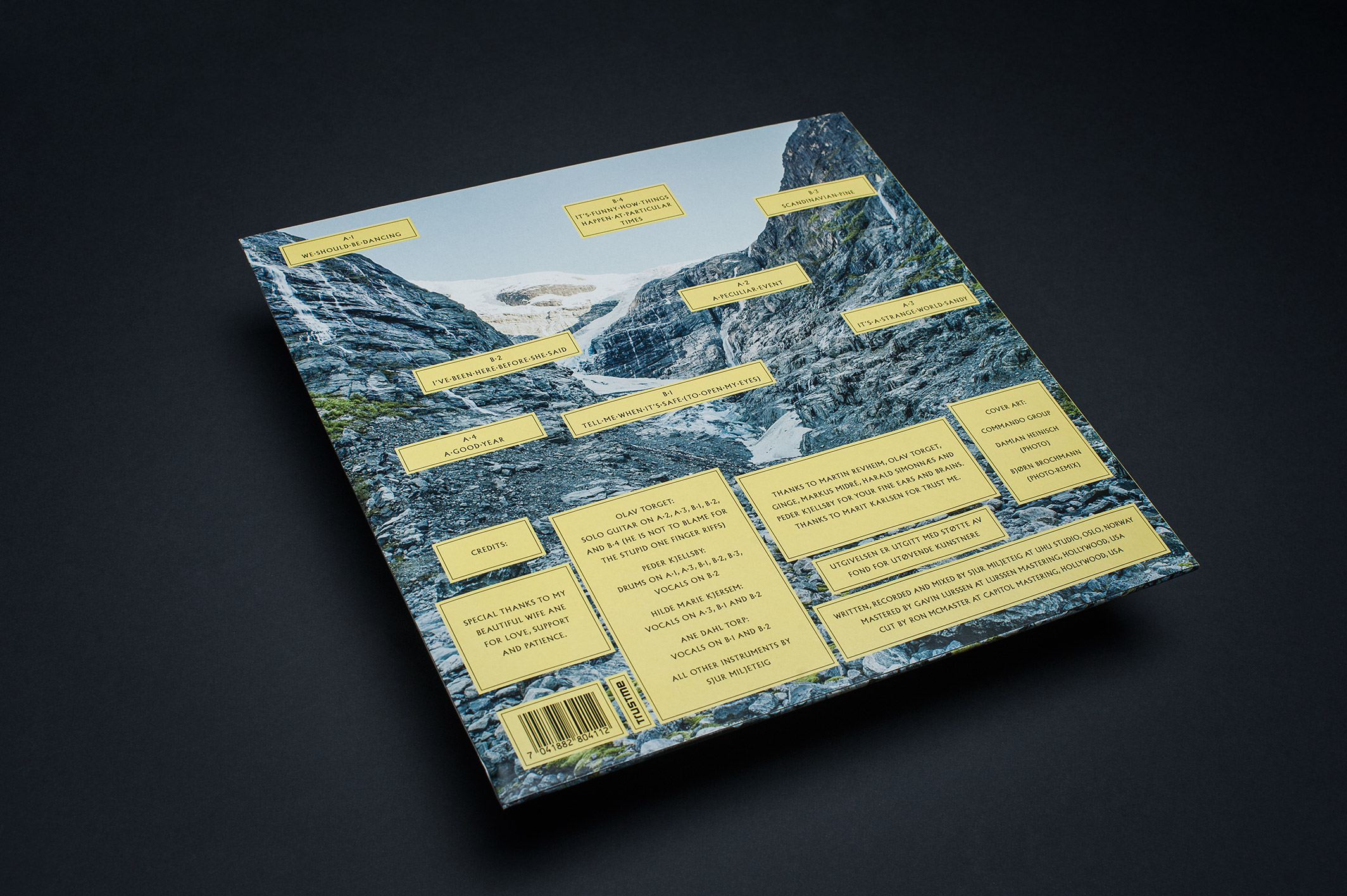 Using Albertus, a typeface with unique character and a Norwegian stone-cut origin, and interpuncts, punctuation that predates spacing, we drew on a typographic heritage and juxtaposed this alongside electronic backdrops created by Damian Heinisch and animator James Martin, and art directed by Commando Group's Bjørn Brochmann.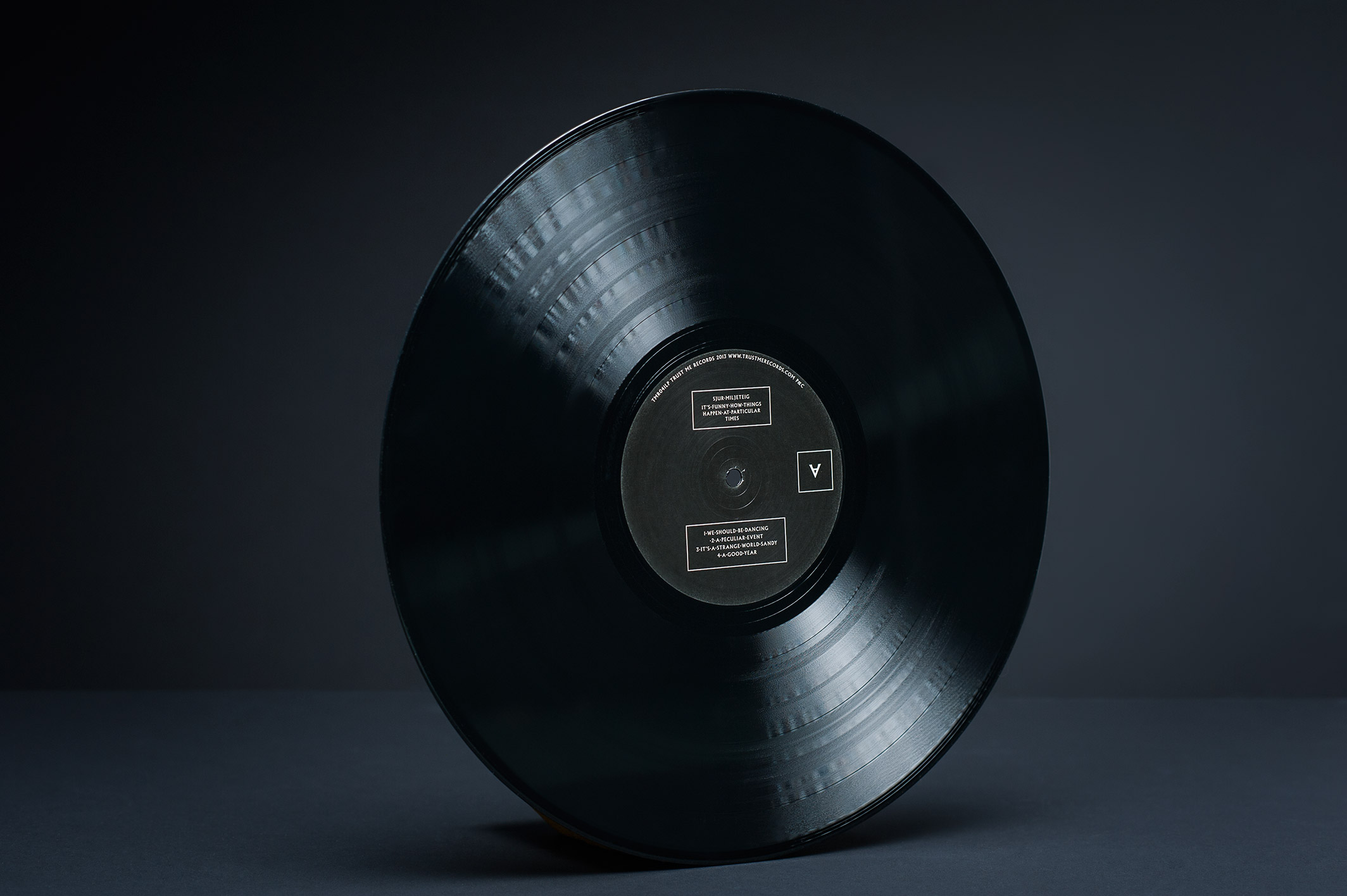 The result is a distinct visual language that derives its visual impact and communicates a little of the rich audio texture of the album from a fusion and sharp contrast of medieval type and futuristic imagery.